Site best viewed on a computer screen - not optimized for cell phones
Latest 50 articles published or updated here: BLOG (Web-Log) Page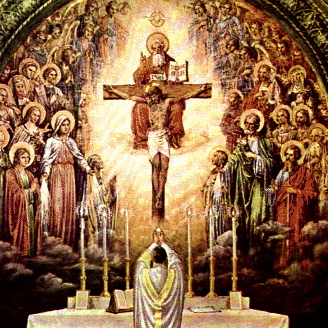 Catholic Evangelism
Vic Biorseth, OWM; Saturday, November 30, 2013
https://www.catholicamericanthinker.com
The call to Catholic Evangelism is as old as the Church herself.  The requirement to evangelize is one of the seven mandatory Precepts of the Church, binding on all Catholics.  I'll bet you didn't know that. 
So how does one go about doing this evangelizing?   There may be as many ways as there are Catholics.  For me, in my experience, it is a whole lot different than Protestant evangelization, at least as I have witnessed and experienced it.  Most Protestant denominations call themselves "Christian" to (incorrectly) differentiate themselves from "Catholics." 
(Let me here interpose a larger definition of "Catholic" for the purposes of this discourse alone.  The "Catholic" evangelism I am speaking of here is equally appropriate to the  Roman Catholic rite, the various Eastern Catholic rites in alignment with Rome, and the Eastern Orthodox Church that is currently in schism with Rome.  All of these maintain Apostolic Succession from the original Apostles, all offer the original seven Sacraments, and - most especially - all consecrate a valid Eucharist.) 

Protestant Evangelization is almost always involved with feelings, is people-centric, and is "relationship" oriented.  This evangelization calls you to a personal relationship with Jesus Christ.  There is nothing wrong with that, but ... that's about all there is to it.  And every bit of this new salvific relationship with Jesus is inward, quite personal, very emotional, and, in other words, completely ephemeral.  It is exclusively in the mind and heart and emotions of the individual.

While all denominations are not the same, that represents the most typical Protestant "one at a time" making of new Christians.  There is little or nothing physical involved in the process.  Most of Protestantism abandoned most of the Sacraments, retaining Baptism only, and only applying Baptism to the new Christian after his pronouncement of being saved by his new personal relationship with Jesus.  To me, this is a major, major error.  It relegates a physical Sacrament instituted by Jesus Christ Himself to a second class event. 

Remember, when Cornelius was baptized by Peter in Acts 10 his entire household was baptized along with him.  That means all relatives and all servants, of all ages.  In Acts 2 there were some 3,000 baptized all at once, again, of all ages and all conditions of life. 
As a cultural note, families were strong in those days, and obedience to the head of the household was of prime importance.  All members of the house were called to obedience to the will of the head of the household, to do as he said and to believe what he believed.  If the head of the household was baptized, then so was the rest of the house. 
From that day forward, the entire household would seek to learn, follow and evangelize the entire Christian Way, as best they could.  It begins less with an emotional introspection or emotional event than with the physical act of water baptism, in the name of the Father, the Son and the Holy Ghost.  Then, the faith is built upon, in strong community with others of like faith.  The bonds of the faith are strengthened by the bonds of the household.  In keeping with this ancient Christian tradition, each new member of the Christian Household is baptized as soon as possible, and raised up in the Christian faith, which means properly receiving the other Sacraments in due course. 

The Protestantization of American Catholicism.

So the Cradle Catholic, born into a Catholic family, has a leg up on his Protestant neighbor in regards to his faith.  But this is true only so long as his Catholic family remains solidly Catholic.  Yet, living near, working with and discoursing with Protestants, and exposure to the many Protestant TV evangelists, presents the problem of some of that Protestant thinking creeping into Catholic thought. 
America is three-quarters Protestant, and one quarter Catholic.  We are outnumbered nearly everywhere three to one.  It is to be expected that some of us may be evangelized away from Catholicism; but even a cursory look around at a lot of Catholic Churches these days indicates that the whole Church in America has been almost converted to Protestantism. 

Modern Catholic Church design seems to follow the Protestant "theater" look, in which the architectural focal point of attention is more of a stage than an Altar; the seating is more circular so that the people are looking more at each other; the Holy Tabernacle, if present at all, is not the architectural center of the design to which all eyes are directed. 

Modern Catholic Church behavior of the congregation is significantly different these days than it used to be, and is still supposed to be.  Loud greetings and conversation are prevalent on entry into many Churches; there is no hush, no sense of the sacred, less attention to the Divine Presence. 

Even during Mass there is often an obvious lessening of reverence.  In many Catholic Churches, the Protestant habit of "holding hands" during prayer is almost forcibly practiced during the Pater Noster.  The optional exchange of the "Gift of Peace," if offered by the Pastor, can descend into a aisle-crossing, back-slapping hug-fest type of Party-Time just before Holy Communion.  Congregants casually take Holy Eucharist in their hands from lay distributors, showing a gross lowering of Catholic respect for, or even recognition of the Divine Presence in the species since the institution (and multiple abuses) of the Novus Ordo Mass. 

The blame for these abuses, in Church design, in liturgical abuses and in congregant behavior, I lay at the feet of a majority of the American Bishops.  They did it. 
We have spoken of official Perverted Catholic Teaching quite enough elsewhere herein, so we won't go through all that again here.  It should be sufficient to remind you that the Jesuit Georgetown University covered up Crucifixes and the name of Jesus so that the rabidly anti-Catholic Comrade Obama, peace be upon him, would not be offended by them while they honored him as a guest speaker.  And that Notre Dame University not only invited him to speak, but actually further honored him, with a doctor of law degree, this anti-Catholic, abortionist-in-chief, pro-sodomy, anti-Constitutiionalist, Alinskyite-Marxist revolutionary.
Note that both Georgetown and Notre Dame still have the unmitigated gall to actually pretend to remain Roman Catholic. 

Despite all this, the Cradle Catholic still has a leg up on his Protestant neighbor, assuming he and his family have avoided the worst of the American Catholic slide thus far.  There are still plenty of good Catholic Churches with good Catholic Pastors, and even a few good Catholic Bishops left in America.  And, thanks to John Paul the Great, we still have the Catechism of the Catholic Church to keep us on the right path. 
Because we do not belong to a "one-at-a-time" evangelizing institution, it is easier for us to evangelize from inside our Church.  We have a solid base to stand upon.  Because the Church He founded is, as Paul said, the Pillar and Bulwark of Truth" (1 Tim 3:15), guided always by the Holy Ghost (John 14:16) Who would remind His Apostles of all that He said (John 14:26), much of which is not recorded in Scripture (John 21:25), and the Lord is with His Apostles until the end of the age (Matt 28:20).
That is His promise to us, and it is true.  We take it on faith.  When we stand in the Catholic Church we stand in Truth.  God is the absolute center of all Truth, and His Church is as close as we can come to Him in this life. 

That makes life simpler, and it makes evangelizing simpler too.  There is less need for navel-gazing or introspection, or to search for signs or hidden meanings in things.  Now, there are visionaries, and there are those who experience inner locutions, but these are relative rarities; God speaks more quietly to most common folk.  Catholic Communion with God is actually physical as well as spiritual, through the Eucharist.  We have less need to go seeking after God; He is with us, right here, in this Church of His.  We have known this from childhood.  We were raised up in His Church, and in His presence.  We don't have to go looking for Him. 

We can evangelize by simply pointing out the Truth at the center of the Catholic Church.  Which would be pointing to God Himself.  Now, most of us can't just go around spouting off a lot of Catholic stuff all the time.  Employers might not like it, fellow employees might not like it, even friends might not like it.  But we can always evangelize by example, which is to say, by living our faith, every day, in every circumstance.  That means, at the very least, not hiding our faith. 
I wear a very large Catholic Crucifix, four and a half inches long, every day of my life, everywhere I go, in all circumstances, in all company.  I put it on with my little morning offering, and I don't take it off until my evening thanksgiving.  You would be surprised at what a great evangelizing tool it is, and not, I'm sure, just because of the many conversations it starts.  Often I slowly become aware of someone's silent attentiveness to my crucifix from a distance, and I can sense a change in demeanor, one way or another.  And that is good. 
He has prepared me to confront His antagonists head on, and to speak comfortingly to His sheep who seek Him.  Either way.  Catholic faith is something to be proud of, to be defended and to be promoted.  To be evangelized. 

Our Protestant neighbors have to "come to God" more or less on their own.  A common yet dangerous teaching in Protestantism - and I suspect in many weak Catholic households - is to raise children to "think for themselves" and choose the religion that they find most attractive or appealing, or "true" in a different sense of the word. 
This is just flat wrong. 
It works for Protestantism, because most denominations are more or less interchangeable.  If an Evangelical Lutheran doesn't like his Pastor's message, he will cast about for another Church, and denomination doesn't matter so much.  He can become a Methodist in a heartbeat, if he likes the Pastor.  I know Protestants who have changed denominations multiple times.  It's the Pastor, not the denomination, that draws them.  They're not looking for Truth, with a capital T.  They are looking for something that appeals to them. 
When they move to a new neighborhood, if their old denomination is not represented nearby, they will examine another denomination's charter or constitution or whatever they have, to see if they mostly agree with it.  They will visit multiple Churches of multiple denominations on multiple Sundays to "sample" the sermons before choosing a Church. 
Often a young man or a young lady will fall in love with someone of another denomination, and when they decide to get married, one of them will suddenly just go poof and change denominations for the sake of getting married. 
Protestants don't think of their religion as we do. 

Don't raise your children like that.  Raise them in rock solid Catholicism, not in find-your-feel-good-religion thinking.  There is only one true Church.  More on the seriousness of that statement later. 

We Catholics (most of us) pray for some purpose, and then let it go.  Protestants (most of them, and some Catholics) pray for some purpose and then wait for an answer.  (We're not speaking of worshipful prayer or giving glory to god here, but actually praying for some outcome or purpose.)  We pray for a sick friend or relative, and we pray for the troops, and we pray for the poor souls in Purgatory, we pray for many special intentions, and we have faith that He will hear our prayer, and then we just go on with life. 
A lot of Protestants get so personal in their prayer that they agonize over whether they have been heard, and over trying to interpret inner feelings, thoughts, dreams or any other outward signs as possible messages from God.  Some Protestants I know actually believe that they have regular, almost ordinary two-way conversations with God; for all I know, maybe they really do.  Some will agonize for days or weeks over Divine Guidance to help make some important decision. 
Many strain at discernment, while others just casually converse with God as if His name was Fred. 

Our Catholic grounding frees us, or most of us, from all that.  Knowing the Scriptures, knowing the Commandments, knowing the Precepts, knowing the Catechism, etc., is tantamount to knowing the will of God.  After all, we grew up with Him.  We seek to do His will.  When we need guidance, or when we need to make an important decision, we simply make the one that is most in line with doing His will, as taught to us through His Scripture and His teaching, which was recorded once, protected for all time, and is handed down to us by His Holy Church. 
The divinity student or seminarian approaching final decision time before entering the consecrated life or taking Holy Orders has already been lead that far by faith.  If it is His will, the Holy Ghost will be more likely to take action with a gentle nudge than with any great, cataclysmic sign or event.  For the most part, we do what we naturally feel we are supposed to do, and our solid Catholic grounding is a great help in that area.  The Catholic faith had much to do with forming our human "nature."  We are, after all, not mere physical beings, but spiritual beings as well. 

The One, Holy, Catholic and Apostolic Church that we proclaim to follow every time we profess the Creed - what does that mean?  It means the Church He founded on Peter and the original Apostles, that subsists today in their successors, in the persons of the Pope and the Bishops in communion with the Pope.  There is and can be no other, unless our Lord lied when he said that the very gates of Hell would not prevail against it (Matt 16:18). 
"No one comes to the Father, but by me" said Jesus (John 14:6).  "Outside the Church there is no salvation" said Saint Cyprian, 3rd century Bishop of Carthage.  The teaching was repeated by Pope Innocent III in 1208, the 4th Lateran Council in 1215, Pope Boniface VIII in 1302, the Council of Florence in 1442, and many, many times through the "ordinary magisterium" of the Church. 
So what happens to all those believing Protestants?  Well - some of them are not going to like this - if they are Baptized with water in the name of the Father, and of the Son, and of the Holy Ghost, then they are, at least, "imperfect" Catholics.  There is only one Church into which one may be baptized in such a manner, and that is the Catholic Church. 
While they are not enjoying the fullness of Truth that can only be found in the Catholic Church, they may have a shot at ultimate salvation.  If they remain ignorant of the full Truth of the Catholic faith through no fault of their own, and they seek God in accordance with the light they are given, they too may avoid damnation. 
I say may. 

This ignorance of the full Truth of Catholic Church has been called "Invincible Ignorance."  John Paul the Great famously told a synod of American Bishops that, while it was true that some of the invincibly ignorant among the American Catholic laity may still attain salvation, those responsible for that invincible ignorance - meaning the Bishops - would surely go to Hell. 
What about the un-baptized non-Christian - If they don't know that the fullness of Truth resides solely in the Catholic Church, through no fault of their own, does Invincible Ignorance apply to them, too? 
I don't know.  Maybe.  It is not impossible.  I would not bet on it. 
Much of the Law is written on the heart of man to begin with.  Abraham, who never heard of Jesus, was found to be righteous.  If a man, ignorant of the Church, seeks God according to the light he is given, well - we know that God is merciful.  But it's up to Him. 
Here is what is important to you and me:  Once you know that the Catholic Church is the one Jesus Christ founded, if you leave it, or if you fail to enter it, you thereby damn yourself to Hell, by your own free will choice.  That's just a fact. 
We all need to go whole hog on our Catholicism.  It's the whole enchilada or nothing.  We cannot expect to practice any form of "Catholicism-Light" and just expect our eternal reward.  We come worthily to the table; we properly discern what we eat and drink; for a time, we actually become what we eat - the Body of Christ. 
We don't just pray, sing, get emotional, hug each other and feel good.  We participate in Holy Sacrament, regularly, in community.  We commune with God Himself. 
If you think all you need is your Bible and your brain and you can do it all yourself, you are dead wrong.  See the Sola Scriptura page.  The Bible itself refutes it.  If you think all you need is your faith in Jesus Christ, again, you are dead wrong.  See the Sola Fide page.  Again, Scripture itself refutes it. 
=====

If you search diligently for ultimate Truth, if you are objective in your search, if you are persistent and honest with yourself, you will eventually enter the Catholic Church. 
Ask.  Knock.  Seek. 
Seek the Truth; Find the Way; Live the Life.
Please God and live forever. 

=====
Sarcastic Acronym Hover-Link Footnotes: For the convenience of those readers using devices that lack a mouse, these footnotes are provided for all webpages, in case any webpage contains any hover-links. (If you don't have a mouse, you can't "hover" it over a link without clicking just to see the simple acronym interpretation. Click any footnote link to see the acronym and a detailed explanation; "Hover" the mouse over it just to see the simple interpretation.)
SLIMC1
Secularist Liberal Intellectual Media Complex
GESGOEAEOT2
Gradually, Ever So Gradually, Over Eons And Eons Of Time
PEWAG3
Punctuated Equilibrium's Wild-Assed Guess
TTRSTF4
Them There Real Scientifical-Type Fellers
TTRSPTF5
Them There Real Smart Perfesser-Type Fellers
TTRSJTF6
Them There Real Smart Journalistical-Type Fellers
SNRTACBT7
Surely No Right Thinking Adult Could Believe Today
STNSEACPB8
Surely Today No Serious Educated Adult Could Possibly Believe
WDN9
We Don't Know
BMDFP10
Baboons, Mongrel Dogs, Filthy Pigs and ...
HBAACOTE11
Human Beings Are A Cancer On The Earth
ACLU12
Anti-Christian Litigation Union
FLORMPORIF13
Flagrant Liar, Or, Mindless Parrot, Or, Innocent Fool
MEJTML14
Marxist Ends-Justify-The-Means Liar
IEJTML15
Islamic Ends-Ends-Justify-The-Means Liar
MPAV16
Marxist Principles And Values
WBESSWG17
Wise, Benign, Elite, Super-Scientific World Governance
TRMITM18
The Reason Man's In This Mess
IYI19
Intellectual Yet Idiotic
TTRSCBTF20
Them There Real Smart Catholic Bishop Type Fellers
IACMPVND21
Illegal-Alien-Criminal Marxocrat-Party-Voting Nation-Destroyers
PEJTML22
Palestinian Ends-Justify-The-Means Liar
PSYOP23
"Psychological Operation" Mind Trick
CDC24
Covid Developmentally Challenged
LGBTQ+25
Every Letter Represents A Serious Psychotic sexual Identity Disorder
[All Web Pages listed in Site Map by date-of-publication;
oldest at the top, newest at the bottom of the list.]

Culture=Religion+Politics;  Who Are We?  Vic Biorseth
The Brilliantly Conceived Organization of the USA;  Vic Biorseth
Return to the BLOG page
Return to the HOME PAGE
Subscribe to our Free E-Zine News Letter
Respond to This Article Below The Last Comment

Comment
Respond to this WebPage immediately below the last comment.
Or,
---
Date:  Sun Dec 01 14:39:46 2013
From:  John
Email:   jbubs55@comcast.net
Location:  Wyoming, Pa
Comment: 
Vic my Brother,
I am afraid that it is unfair and unwise to discriminate Catholic evangelism from Protestant evangelism. First it diminishes the efforts of the all the established (non-Catholic) Christian sects, the very groups that are at the vanguard of the evangelism effort.
Second it directs valuable energy away from where it needs to be pointed: At the vigorous and militant  anti-Christian salvos that have been directed at the Church from many fronts by her many enemies. This effort now is so militant that only those completely asleep would fail to see it as a real war.
In your article I was hoping that you would explain in general what evangelism is and how and why we need to do it--and fast, but I was disappointed. Most troubling was your wasted criticism of our Christian Protestant brothers and sisters. You began with a gross misrepresentation of Protestantism and "when you start crooked you can only continue crooked" as the saying goes.
Allow me to straighten things out a little. As for evangelism all Christians are required to evangelize (spread the good tidings of salvation through Christ) as directed in 1 Peter 3:15. This means all are required to be ready and eager to give a "defense for the hope that is in you", which is a defense of the truth of Christianity. But now-a-days this defense must be more than claiming with all your heart that Jesus is Lord, or that "my priest or pastor told me", or by quoting some New Testament verse or Catholic catechism, or even by being an example of a good Christian, although these things are important.
These days it requires a working knowledge of the essential evidence for the faith, even evidence for the very existence of God, evidence that is historical, scientific, and philosophical. Why? Because these are the very weapons now being used effectively against us. Our defense therefore requires understanding in all these areas. (And let me state here that I think we both agree that no one can come to know Christ outside His revelation in Scripture, outside the work of the Holy Spirit, and outside the work of His Church.)
Now on to your criticism of Protestantism. Your description of Protestantism as being "almost always involved with feelings, is people-centric, and is "relationship" oriented" and that this "evangelization calls you to a personal relationship with Jesus Christ..." but "... that's about all there is to it" is an over-simplification and therefore false. Really, if this were true would there be a need for pastors? Yet there are pastors aplenty.
You then brought up the sacraments as evidence, but then you asserted further that most Protestants "abandoned most of the Sacraments, retaining Baptism only". This is also false. Except for Quakers almost all Protestant denominations recognize the sacraments or "holy signs" of Baptism and Communion. (The Anabaptist denomination also includes Washing of the Feet as a sacrament.) The reason Protestants limit sacraments to 2 or 3 is because Jesus himself demonstrated them in the New Testament.
As for the 5 remaining sacraments in the Catholic denomination (Confirmation, Matrimony, Penance, Holy Orders, Last Rites) Protestants would consider them to be only "ordinances" because they were not demonstrated by Jesus in the New Testament.
But now the question is where did the idea of sacraments originate? This can be traced back to Augustine who lived until 430 AD. In your article I noticed that you were careful to list "Saint Cyprian, the 3rd century Bishop of Carthage, Pope Innocent III in 1208, the 4th Lateran Council in 1215, Pope Boniface VIII in 1302, the Council of Florence in 1442" to support your belief in the primacy of the Roman Catholic Church. But you neglected to mention that the canonical establishment of the 7 sacraments in the Catholic denomination occurred at the Council of Trent in 1545. This of course is roughly 1,000 years after Augustine lived and after the Christian Church was established.
For me this makes your comment on the alleged Protestant practice of changing pastors they may not like in order to look for "truth with a Capital "T" appear to be a bit flippant. For if the 7 sacraments in the Catholic denomination were not canonical until 1545, would this mean that it was only after 1545 that the 7 sacraments became "truth with a capital T"? What became of the Catholics in 1545 who disagreed with the Council of Trent? What of the tens of thousands of Catholics who had died before 1545 and logically could not have received any of the 7 sacraments? And what about the changes brought about by Vatican II?
My point is that the Catholic denomination is as "guilty" of looking for truth with a capital T as any other group of Christians. For truth by definition is truth because it cannot change or it would cease to be truth. (A tautology, I know, but its true!) So I say to you again, I think we would both agree that no one can come to know Christ outside His revelation in Scripture, outside the work of the Holy Spirit, and outside the work of His Church. And I will pray that we keep minor doctrinal differences under the mat for now. There is serious evangelical work to be done.
Semper Fidelis. 

---
Date:  Sun Dec 01 15:04:05 2013
From:  Vic Biorseth
Comment:  
John:
(I hope you don't mind, but I had to break up that huge paragraph into smaller ones so I could just get my mind around one major thought at a time.  I have changed nothing; I just broke it into paragraphs.) 

I disagree that it is unfair and unwise to discriminate between Protestant and Catholic evangelizing.  One is correct, and one leads to Protestant heresy.  You cannot say that Protestantism presents the "vanguard" of Christian evangelism when Protestantism itself is a heresy, and many of the current Protestant denominations are virulently anti-Catholic, which is to say, virulently opposed to the very Church Christ Himself founded.   
As far as "directing energy" at the many Christian enemies out to destroy the Church, I have long been doing that, with my treatments of
the Secularism Movement,

the advance of Marxism,

the insidious attack from within in the Perverted Catholicism pages,

the Islam pages,

the anti-Christian efforts of the Democrat Party all over this site, including the

refuting Obama pages,

the death of morality pages,

and I'm sure a blue million other places I can't even think of right now. 
As a Catholic layman, all I can do to evangelize is shine the light of truth on the darkness of untruth, and show someone the way; the "evangelized" Catholic must come into the Church on his own power, by his own free will decision. 
Regarding your paragraph

These days it requires a working knowledge of the essential evidence for the faith, even evidence for the very existence of God, evidence that is historical, scientific, and philosophical. Why? Because these are the very weapons now being used effectively against us. Our defense therefore requires understanding in all these areas. (And let me state here that I think we both agree that no one can come to know Christ outside His revelation in Scripture, outside the work of the Holy Spirit, and outside the work of His Church.)
with which I do not totally agree.  Refer to the faith versus atheism argument for the answer to your "does God exist" question.  I believe that the objective seeker can arrive at God through reason alone, although that may not be the best way to get there.  God is reasonable, and the existence of God is a quite reasonable possibility. 
Your criticism of my statement about Protestant abandonment of most Sacraments is followed by your statement that most of them recognize Baptism and Communion, but you fail to note that most (not all) denominations consider Communion to be merely a commemoration, not a Sacrament, and they do not believe in the True Presence in the species.  Of course, their consecration is inoperative, because they lack Apostolic succession. 

Baptism is the aim of the evangelist.  It is through Baptism that one becomes Catholic.  If you need to see the Scriptural sources of the Sacraments, these are linked to from EWTN, available right here: http://www.ewtn.com/expert/answers/sacraments_in_scripture.htm.
The origination of the Sacraments, per your question, are found at the above link.  That's a bit before Augustine.  When you speak of what is the date of something becoming "canonical" you reveal a lack of knowledge of the nature of the Depositum Fide, and the immutable doctrines it contains. 
The Depositum Fide was closed with the death of the last Apostle, is fixed forever, and nothing may be added to it, detracted from it, or changed within it. 

The Revelation came first, to the Apostles.
The Bible came second, quite some time later. 
Canon law came a whole lot later. 
In the original Revelation was what we call "doctrine."  Doctrines do not change.  Ever.  A dogma is merely a doctrine that has been formalized, whether by a Pope, or by a Church Council that was ratified by a Pope.  Most (not all) dogmas came into being by being challenged, and the formal pronouncement of the dogma settled the matter. 
Note also that the Catholic Church is not a denomination.  It is the Church Christ founded.  Only Protestantism contains denominations, including even those denominations that call themselves non-denominational denominations.  You say, the Catholic Church is searching for Truth; I say, the Catholic Church contains Truth.  He is with us. 
Regards,
Vic

---
Date:  Sun Dec 01 21:29:35 2013
From:  John
Email:   jbubs55@comcast.net
Location:  Wyoming, Pa
Comment: 
Dear Vic,
Thank you for you explanations and the links. I did not mean to imply that you are not directing your energies at enemies out to destroy the church. I know you are. I have read many of your posts. At this time I simply do not consider Protestantism as heresy, but perhaps my view will change. I try to keep an open mind. I immediately opened and perused the sacraments link, however, I am going to start reading and studying the Perverted Catholicism pages. Surprisingly, it is the only section that I have never opened. Please allow me some time for reading and reflection there, and if you don't mind I would like to write back from time to time in order to check my understanding.
Semper Fidelis

---
Date:  Mon Dec 02 05:52:48 2013
From:  Vic Biorseth
Comment:  
John:
No problem. 
I may have muddied the waters and caused confusion by my other writings in which I was trying to emphasize that which most makes us all Americans, as the Founders and the Framers would recognize that description.  What binds us all together is our unique American Judeo-Christian Ethos, by which we all - Catholic, Protestant and Jew - seek to guide our lives by the Laws of God.  Our Declaration of Independence came out of that ethos, our Constitution was born of that ethos, slavery was crushed by that ethos, and the whole original concept of America is defended today solely by those of us still following that ethos, however imperfectly we do it
The Fracturing of Christianity was written show the damage of the Great Schism between East and West, and the even greater damage done by Luther and Calvin's Reformation to the notion of one, big, familial, guiding ethos that previously bound people of differing languages, nationalities and races into the same familiar brotherhood, again, however imperfectly. 
American Re-Evangelization and Deep Reconciliation were written in the hope of sparking a turning or re-turning toward God and His Law in the American someone, whether Catholic or not.  But here, in this page, we are talking about Catholic Evangelism, and when a Catholic promotes or champions or evangelizes Catholicism he cannot be silent about the doctrinal problems presented by the very existence of Protestantism. 
The doctrinal differences between Protestantism and Catholicism are not minor.  They were condemned at Trent.  They present new doctrines, invented by men since the closing of Revelation with the death of the last Apostle.  Paul said in his letter to the Galatians that even if he himself, or one of the other Apostles, or even an Angel, were to preach something other than what had already been preached thus far by them, it would be false.  John said essentially the same thing in the closing of Revelation. 

I am astonished that you are so quickly deserting him who called you in the grace of Christ and turning to a different gospel --
not that there is another gospel, but there are some who trouble you and want to pervert the gospel of Christ.
But even if we, or an angel from heaven, should preach to you a gospel contrary to that which we preached to you, let him be accursed.
As we have said before, so now I say again, If any one is preaching to you a gospel contrary to that which you received, let him be accursed. --Gal 1:6-9
I warn every one who hears the words of the prophecy of this book: if any one adds to them, God will add to him the plagues described in this book,
and if any one takes away from the words of the book of this prophecy, God will take away his share in the tree of life and in the holy city, which are described in this book. --Rev 22:18-19

Everything in Protestantism is a new doctrine.  Sole authority of Scripture.  Salvation by faith alone.  Universal Priesthood, referring to clerical priesthood.  Predestination.  Once saved, always saved.  Acceptability and non-sinfulness of artificial contraception.  Simple Divorce and Remarriage.  Acceptability of homosexuality, including homosexual marriage, and even homosexual clergy.  The list is endless, and endlessly growing. 
For the sake of America and Western Civilization, we must stand with the Protestants, and hope and pray that they turn more and more toward God, and less and less toward the World, as we stand together against the foes of our faith. 
But when it comes to purely Catholic Evangelism, that cannot be properly done without condemning the many false Protestant gospels. 
Regards,
Vic

---
Date:  Mon Dec 02 07:29:28 2013
From:  John
Email:   jbubs55@comcast.net
Location:  Wyoming, Pa
Comment: 
Vic,
Would this qualify as Perverted Catholicism?
http://p.feedblitz.com/r.asp?l=84838384&f=26412&u=14047293&c=4685448

---
Date:  Mon Dec 02 08:57:20 2013
From:  Vic Biorseth
Comment:  John:
It would indeed. 

Regards,
Vic
---
Date:  Tue Dec 10 05:11:57 2013
From:  Jennifer
Email:   
Location:  Texas
Comment: 
Vic,
Your church says that baptism washes away all sin, and so if the baptized person dies soon after he goes straight to heaven.  So that implies all you really need is baptism.  So how can you say people who are baptized but not catholic are somehow imperfect catholics?  Also how is someone to know as you say that the catholic church is the one Jesus Christ founded?  How can anyone today really know that?

---
Date:  Tue Dec 10 07:36:36 2013
From:  Vic Biorseth
Comment:  
Jennifer:
Being Baptized brings you into the Catholic Church, but note that Baptism alone is not what Jesus called for when He instructed His Apostles in the matter. 

[18] And Jesus came and said to them, "All authority in heaven and on earth has been given to me.
[19] Go therefore and make disciples of all nations, baptizing them in the name of the Father and of the Son and of the Holy Spirit,
[20] teaching them to observe all that I have commanded you; and lo, I am with you always, to the close of the age." --Matt 28:18-20

Most everybody completely overlooks verse 20, the teaching verse.  The child, or the newly baptized adult, is to be instructed in the faith.  That is the responsibility of the parents, god-parents and especially whoever is the head of the entire household.  Baptism is the beginning of new life in Christ.  Proper life in Christ requires teaching " ... of all that I have commended you, ..." and continuous education in the faith. 
How you can know that the Catholic Church is the one founded by Christ is a simple matter of history.  There is all sorts of extra-Catholic, non-Scriptural recorded history referring to the birth, life, death and resurrection of Jesus of Nazareth, backing up the Scriptural reference of Jesus founding His Church on Peter.  The historical record of the post-Apostolic era Church Fathers, linking all that came before to the current Catholic Church, is virtually unbroken.  The archaeological and historical evidences verifying the founding of the Catholic Church are overwhelming in quantity and irrefutable in quality. 
Seek and ye shall find. 
Regards,
Vic

---
Date:  Tue Dec 10 08:57:02 2013
From:  Jennifer
Email:   
Location:  
Comment: 
How can you instruct a baby who cannot understand yet?

---
Date:  Tue Dec 10 09:11:07 2013
From:  Vic Biorseth
Comment:  
Jennifer:
The same way that the Jews instruct infants after the rite of circumcision. 
The faith is in the very household air they breath; even in learning their own language, the words and phrases and songs they most hear are involved in God and faith and prayer.  The infant is raised up in the Word of God.  It is (or should be) perhaps the most important part of their formative education. 

Regards,
Vic
---
Date:   Wed Aug 13 2014
From:  Vic Biorseth
Comment:  
Changes pursuant to changing the website URL and name from 
Thinking Catholic Strategic Center to
Catholic American Thinker.
Pulled the trigger on the 301 MOVE IT option June 1, 2014. Working my way through all the webpages.  . 
Regards,
Vic
---
Language and Tone Statement

Please note the language and tone of this monitored Website. This is not the place to just stack up vulgar one-liners and crude rejoinders. While you may support, oppose or introduce any position or argument, submissions must meet our high Roman Catholic and Constitutional American standards of Truth, logical rigor and civil discourse. We will not participate in merely trading insults, nor will we tolerate participants merely trading insults. Participants should not be thin-skinned or over sensitive to criticism, but should be prepared to defend their arguments when challenged. If you don't really have a coherent argument or counter-argument of your own, sit down and don't embarrass yourself. Nonsensical, obscene, blindly &doggedly anti-Catholic, anti-American, immoral or merely insulting submissions will not be published here. If you have something serious to contribute to the conversation, be prepared to back it up, keep it clean, keep it civil, and it will be published. We humbly apologize to all religious conservative thinkers for the need to even say these things, but the Hard Left is what it always was, the New Leftist Liberals are what they are, and the Internet is what it is.
"Clickbait" advertising links are not acceptable for posting here. 
If you fear intolerant Leftist repercussions, do not use your real name and do not include email or any identifying information.  Elitist Culturally Marxist Pure Authoritarians cannot and will not tolerate your freedom of speech or any opposition to their rigid authoritarian, anti-equality, anti-life, anti-liberty, anti-property, hedonistic, anti-Constitution, pro-Marxist, pro-Islam, anti-Catholic, anti-Christian, anti-Semitic, anti-male, sexist, pro-homosexual, anti-heterosexual, anti-white, racist, anti-Western, anti-American, Globalist, anti-Nation, blatantly immoral, totally intolerant and bigoted point of view. 
Copyrighted Material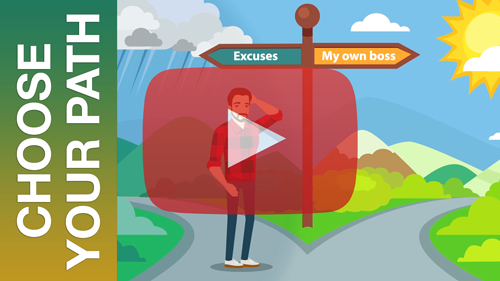 Solopreneur Opportunity Links, for a
Solo Build It WebSite