Site best viewed on a computer screen - not optimized for cell phones
Latest 50 articles published or updated here: BLOG (Web-Log) Page

Global Absolute Stupidassism: Opposing American Constitutional Absolutism.
Most Political Parties and most Federal Bureaucracies are based on Global Absolute Stupidassism.
Vic Biorseth, Monday, March 09, 2015
https://www.catholicamericanthinker.com/
The problems stemming from Global Absolute Stupidassism all came to mind while writing American Constitutional Absolutism.  Such extraneous yet related thoughts always come to mind while writing, and maybe that's why some of the pages in this site are a bit too long.  Sometimes I never run out of words unless I stop myself.  I have discovered that it is better to break things into separate articles than to make super long ones, and this is one of those "broken off" strains of thought. 
A "Stupidassism" as used herein is a mistaken or a purposeful fraudulent false belief, usually with a Scientistic base, inculcated into culture through academic indoctrination and reinforced through journalistic propaganda.  We are all being educated into stupidassism, along with all the rest of the educated world. 
The worst of them, if not all of them, become someone's cause célèbre and a new political agenda.  In a lot of Parliamentary Democracies, they become actual Political Parties, or parts of existing ones.  In America, they become Federal Bureaucracies, or major sub-bureaucracies of existing ones.  They all involve either saving the planet from some imagined (but false) calamity, or improving the world and moving it toward some form of imagined utopian perfection.  "Progress" is what they call it; but it is actually regress. 

It's hard to even break all of the recognized stupidassisms into categories because most of them are complimentary, at least, to others, and holders of any one stupidassism are quite likely to hold to most if not all of the other ones.  And they are legion. 
When they enter politics, every one of them is a distraction, at least. 
None of them are what any government is supposed to be about.  They make governments fritter their time, attention, treasure and resources away from the true and vital needs of government.  Worse, they encourage governments to unnecessarily regulate or tax or restrict or encourage private citizen and private business activity, and contribute mightily to the trend of government "herding" the citizenry into certain behaviors.  And, simultaneously, training the once free citizenry in the acceptability of being herded, for their own good, or for the good of the planet, or something. 
Feeding the cultural notion that government always knows best. 
And that may be the biggest global absolute stupidassism of them all. 

Look at some of the foreign Political Parties in some European countries and you'll see what I'm talking about.  Besides multiple Communist, multiple Socialist, multiple Labor Parties, one country may also have multiple  Gay Parties, Green Parties and  Sustainable Developement Parties of one kind or another.  And this describes a supposedly free, non-Communist country.  None of these causes at the base of these Parties has anything to do with proper government.  Yet they are represented in the political process, and have their legal affect on the whole nation.  
All of this political nonsense, or stupidassery, grows governmental bureaucracy in these countries, and bureaucratic influence on government grows government and grows government "scope" until, eventually, most of the citizenry is in the government, and most citizen activity is regulated by government.  Fewer and fewer citizens are doing anything truly useful. 
Now, you might think that sort of thing is mostly avoided here in America, because we are blessed with a Two-Party process, in which any other Parties are so limited in size, power and money as to be insignificant.  But if that's what you thought, you would be wrong.  Because all of these nonsensical invented popular causes are represented in America not by their own Political Parties, but by their own official federal government bureaucracies. 
As we have noted before, they are unconstitutional bureaucracies.  Illegal government entities.  Constitutionally, they should not even exist.  Yet they do exist, and they have the full power to pass and enforce un-legislated, un-signed, unrepresentative "regulations" with the full force of civil law behind them.  And they report to the President, and no one else.  Certainly not to the people.  Nor are they constrained in any way by the Constitution. 

Regulations written and enforced by nameless drones within the gigantic bureaucratic system, acting in unison with the President's will.  That's how America is governed today.  Unelected, unrepresentative and unaccountable bureaucrats are "administering" the American citizenry, for Comrade Obama, peace be upon him. 
And, as I have said, a blue million times, this didn't happen overnight. 

It took all the generations, administrations and Congresses since Woodrow Wilson to progressively prepare the bureaucratic ground for what Obamunism is now doing to the Constitution, with the help of the Marxocrat Party, with the non-resistance, at least, of the Republicrat Party, and with the full aid, support and active participation of the News Media.  They all work together to destroy the Constitution.  It is, as promised, a fundamental transformation of America. 

You don't have to look too far or do a lot of research to discover how stupidassed we Americans have been ma-educated, indoctrinated and propagandized into being.  Look at what our "representative" government is governing, with all of our tacit approval. 
Our government is attempting to govern nature. 
This past weekend provided an example, when we all set our clocks forward one hour, for Daylight Saving Time.  Ostensibly, to increase daylight at one end of the day at the expense of daylight at the other end.  But, did time really change?  Is time something that can be governed?  If we can "govern" time, then, doesn't it logically follow that we should be able to govern space?  Space and time are not independent of each other; they exist in a "continuum".  Why on earth - or in this particular space-time continuum - should government be concerning itself with changing the time rather than the legitimate duties of government?  People and companies should be left to change their own clocks if that's what they want to do; government should not be concerned with such nonsense, affecting everyone everywhere. 
But then we have the Algorean Fraud of government controlled weather and climate, for the sake of lowering the sea levels, increasing the polar ice caps, saving the polar bears and radically increasing the personal wealth of Cap'n Planet Al Gore.  See the Eco-Nazi page for the absolutely stupidassed theories behind this money making, liberty limiting, economy destroying, government growing, wealth stealing global hoax. 

There is no real science behind any of it.  Scientism, yes; science, no. 
If you believe this is science, then show me the published, peer-reviewed, empirical material evidence proving the false claims that, One, the globe is warming, and Two, that the global warming is caused by man.  Note that computer models do not qualify as scientific evidence of anything whatsoever.  Neither do prognostications or predictions, or "scientific conjectures", or guesses by any other name.  Or votes, by "scientists".  (Science is not democracy; democracy is not science.)  
And / or, show me the published, peer reviewed, empirical material evidence proving the false claims that government can do anything whatsoever to stop it or reverse it, or even to affect it in any way.  
You cannot legislate the weather; I don't care what Al Gore says.  Comrade Obama, peace be upon him, says that this hoax, which he now calls "Climate Change", poses the greatest threat to America in existence.  But then, he's a liar too, and an anti-Capitalist and an anti-American, and his real goal is to destroy the very idea of America.  This hoax is another useful tool for him. 
Remember the Ozone-Hole stupidassism?  Our government forced us to eliminate Freon, making all air conditioners, refrigerators, freezers, etc., less efficient and more energy consuming.  It got rid of harmless Styrofoam, decreasing availability of cheap insulation.  It got rid of harmless but effective aerosol propellants, making aerosol products less effective.   To what effect, concerning the feared Ozone Holes that were going to cause all of us to get skin cancer? 
Nothing whatsoever.  No change at all.  But then, no real crisis, either.  It never was a crisis in the first place.  Just more Scientism replacing real science.  It was just another government-growing hoax. 
The new regulating bureaucracies or sub-bureaucracies that these hoaxes bring into existence never go away.  They all grow, over time.  That is the nature of new Marxist entities; unless and until they are cut out, they grow and metastasize.  The new Marxism is cultural cancer. 

Remember the "We're running out of water!  We're running out of water!  Run for your lives!" hoax?  Probably one of the most plentiful "resources" on earth was touted to be extremely limited, and, like going away somehow.  Maybe going out into space or something.  This may be the greatest stupidassism of them all.  When you run the water in your house, or flush a toilet, that water is not leaving the planet.  It has no effect on the global water supply, or even the local water supply.  It may have an effect on your personal water bill, if you are on some city water supply; but it has not effect whatsoever if you own your own well. 
We became aware of this when we somehow cracked a toilet tank.  That was when I discovered that you couldn't just buy a tank any more; you had to buy the whole unit.  "Old" toilets and parts were no longer available.  You had to buy the government-mandated new water-saving versions.  So we were forced to buy a whole new unit. 
And that new unit is inefficient, to put it kindly.  It uses less water per flush, and it shows; it takes more than one flush to make it work properly, probably wasting more water than the old model, which always worked with one flush.  Every single time. 
There are four toilets in our house. 
Question:  Which one is the new one? 
Answer:  The one with the plunger standing next to it. 
And what is the result of all of this water-saving regulation, regarding the global or local water supply? 
Again, nothing whatsoever.  These toilets, and all the water-conservation recommendations you keep hearing on TV, do absolutely nothing to effect any water supply anywhere.  It's just another scientistic, government-growing hoax. The only water shortage problems in America are government-induced, where government restricts or controls water usage.  There is no water problem anywhere government is not involved. 

What the hell does proper government have to do with toilets? 

There's the government-mandated twinky mercury-filled light bulbs, with the older, cheaper and better bulbs being outlawed.  This is stupidassism on steroids.  You might save on your electric bill, but you are not "saving" any electricity.  Electricity is a right-now thing.  It's there.  You either use it or you don't.  If you don't use it, it was still generated; it is still available, just not being used. 
The real goal appears to be to limit our free choices in the matter, forcing us all to use this product, thereby lowering overall energy demand.  Why?  Well, because to the larger government stupidassism that says that fossil fuel burning is destroying the environment; yet another flat out hoax.  Create a crisis; convince the population of the truth of the crisis; create a bureaucracy to solve the crisis, by restricting the free market = Capitalism, restricting the free choices and liberty of the citizenry, growing the government, and increasing the scope of government authority. 

There's the government invented Recycling Stupidassism, that says that every piece of un-recycled whatever being buried in a landfill is somehow a planet-dooming crisis in need of government intervention, lest we all die.  Not a day goes by that you don't hear another jackass saying how, if you aligned all the plastic whatevers end to end, they wold circle the globe umpty-ump times, or stretch to Mars, or whatever.  So what?  If you think that arrangement would doom the planet, then don't arrange them thataway. 
Again, how does burying something in a land fill doom the environment? 

But it gets worse, when you consider all the government sponsored Moral Stupidassisms in play today.  Chief among these today is the absolute stupidassism that says that homosexuals are born homosexual, and homosexuality is "natural".  There is no choice in the matter.  It's "Scientific".  Right. 
Show me the published, peer-reviewed empirical physical evidence proving that statement, or shut the hell up.  There is no more scientific evidence that sodomites were born to commit sodomy than there is that adulterers were born to commit adultery, fornicators were born to commit fornication, cohabitors were born to commit cohabitation, masturbaters were born to commit masturbation, rapists were born to commit rape, pedophiles were born to commit pedophilia, etc., etc., etc. 
It just doesn't get any dumber than this.  All of these sinners or perverts, take your pick, exercise personal choice and nothing else.  The whole fraud is designed to create legal rights to commit perverted sexual acts and let everybody know about it, and have it become socially acceptable.  Defining national morality down.  A legal right to commit sodomy and have the whole world know that you are a sodomite is not the same as the right to be a human being who happens to be black.  No one is born to commit any sin. 

Bottom line, the Founders of America and the Framers of her Constitution warned that the idea of America depended upon a moral and informed citizenry to keep it going.  The New Marxism, as expressed in America as well as in many if not most Parliamentary Democracies, is working to turn as much of the citizenry as possible into amoral or immoral stupidasses.  Through ideologically controlled education, news reporting, entertainment, and invented or commandeered frauds and false crises. 

The final goal of Marxism is the same as it always was: the assumption of absolute dictatorship.  Everything else in Marxism is window dressing.  The newest variants of Marxism have the intermediary goals of growing stupidassism in the citizenry at national, international and global levels. 
Think about it.  Bureaucracy itself is a stupidassism to begin with.  Especially unconstitutional bureaucracy running the government of a Constitutional Republic. 

=====
Sarcastic Acronym Hover-Link Footnotes: For the convenience of those readers using devices that lack a mouse, these footnotes are provided for all webpages, in case any webpage contains any hover-links. (If you don't have a mouse, you can't "hover" it over a link without clicking just to see the simple acronym interpretation. Click any footnote link to see the acronym and a detailed explanation; "hover" the mouse over it just to see the simple interpretation.)
SLIMC1
Secularist Liberal Intellectual Media Complex
GESGOEAEOT2
Gradually, Ever So Gradually, Over Eons And Eons Of Time
PEWAG3
Punctuated Equilibrium's Wild-Assed Guess
TTRSTF4
Them There Real Scientifical-Type Fellers
TTRSPTF5
Them There Real Smart Perfesser-Type Fellers
TTRSJTF6
Them There Real Smart Journalistical-Type Fellers
SNRTACBT7
Surely No Right Thinking Adult Could Believe Today
STNSEACPB8
Surely Today No Serious Educated Adult Could Possibly Believe
WDN9
We Don't Know
BMDFP10
Baboons, Mongrel Dogs, Filthy Pigs and ...
HBAACOTE11
Human Beings Are A Cancer On The Earth
ACLU12
Anti-Christian Litigation Union
FLORMPORIF13
Flagrant Liar, Or, Mindless Parrot, Or, Innocent Fool
MEJTML14
Marxist Ends-Justify-The-Means Liar
IEJTML15
Islamic Ends-Ends-Justify-The-Means Liar
MPAV16
Marxist Principles And Values
WBESSWG17
Wise, Benign, Elite, Super-Scientific World Governance
TRMITM18
The Reason Man's In This Mess
IYI19
Intellectual Yet Idiotic
TTRSCBTF20
Them There Real Smart Catholic Bishop Type Fellers
IACMPVND21
Illegal-Alien-Criminal Marxocrat-Party-Voting Nation-Destroyers
PEJTML22
Palestinian Ends-Justify-The-Means Liar
PSYOP23
"Psychological Operation" Mind Trick
CDC24
Covid Developmentally Challenged
LGBTQ+25
Every Letter Represents A Serious Psychotic sexual Identity Disorder
[All Web Pages listed in Site Map by date-of-publication;
oldest at the top, newest at the bottom of the list.]

Culture=Religion+Politics;  Who Are We?  Vic Biorseth
The Brilliantly Conceived Organization of the USA;  Vic Biorseth
Return to the BLOG page
Return to the HOME PAGE
Subscribe to our Free E-Zine News Letter
Respond to This Article Below The Last Comment

Comment
Respond to this WebPage immediately below the last comment.
Or,
---
Date:  Wed Mar 11 14:10:40 2015
From:  Mariann
Email:   petranchmom@gmail.com
Location:  Grafton/OH/USA
Comment: 
Dear Vic,
This is not actually a comment but more of a cry for help.  Your writings are so thorough and so clear, I was wondering if you could reply to a comment for me.  I only ask because I am in bed recovering from a stomach illness, am quite weak, plus I have two special needs children/adults 18 and 19 who need the energy that is left in me at this time.  If you can't or won't, I understand and am not put out or sorry I asked for you have given a wealth of knowledge through your blog.  I actually only saw the website/article because my daughter was home and needed to read the communist manifesto before returning to classes.  Here is the link if you decide to help me out.
http://political-economy.com/communist-manifesto-karl-marx/
May God continue to bless you and your wife with holiness and health,
Mariann

---
Date:  Wed Mar 11 2015
From:  Vic Biorseth
Comment:  
Mariann:
Sorry to learn of your illness, and hoping you will recover soon.  And thank you for the blessing. 
Right now I've got another task on my platter, but as soon as that's done I'll take a crack at it. 
You get better, kiss your children for us, and may God bless. 

Regards,
Vic
---
Date:  Fre Mar 13 2015
From:  Vic Biorseth
Comment:  
Mariann:
Well, I posted a response on that website per your request, but I guess they didn't like it.  It was up yesterday morning after I posted it, but now it's not there, so they must have taken it down. 
They probably follow the Marxist dictum, Free Speech For Me, But Not For Thee.  No real Marxist can stand the truth about Marxism.  

Regards,
Vic
---
Language and Tone Statement

Please note the language and tone of this monitored Website. This is not the place to just stack up vulgar one-liners and crude rejoinders.  While you may support, oppose or introduce any position or argument, submissions must meet our high Roman Catholic and Constitutional American standards of Truth, logical rigor and civil discourse.  We will not participate in merely trading insults, nor will we tolerate participants merely trading insults.  Participants should not be thin-skinned or over sensitive to criticism, but should be prepared to defend their arguments when challenged.  If you don't really have a coherent argument or counter-argument of your own, sit down and don't embarrass yourself. Nonsensical, obscene, blindly & doggedly anti-Catholic, anti-American, immoral or merely insulting submissions will not be published here.  If you have something serious to contribute to the conversation, be prepared to back it up, keep it clean, keep it civil, and it will be published.  We humbly apologize to all religious conservative thinkers for the need to even say these things, but the Hard Left is what it always was, the New Leftist Liberals are what they are, and the Internet is what it is. 
"Clickbait" advertising links are not acceptable for posting here. 
If you fear intolerant Leftist repercussions, do not use your real name and do not include email or any identifying information.  Elitist Culturally Marxist Pure Authoritarians cannot and will not tolerate your freedom of speech or any opposition to their rigid authoritarian, anti-equality, anti-life, anti-liberty, anti-property, hedonistic, anti-Constitution, pro-Marxist, pro-Islam, anti-Catholic, anti-Christian, anti-Semitic, anti-male, sexist, pro-homosexual, anti-heterosexual, anti-white, racist, anti-Western, anti-American, Globalist, anti-Nation, blatantly immoral, totally intolerant and bigoted point of view. 
Copyrighted Material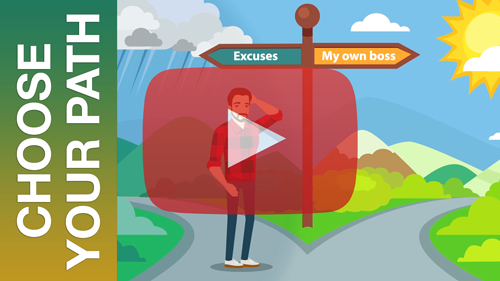 Solopreneur Opportunity Links, for a
Solo Build It WebSite