Site best viewed on a computer screen - not optimized for cell phones
Latest 50 articles published or updated here: BLOG (Web-Log) Page

Creeping, incremental Institutional Stupidity, slowly advancing evil.
It is incrementally grown Institutional Stupidity that makes good men eventually accept and advance evil.
Vic Biorseth, Friday, August 05, 2016
https://www.catholicamericanthinker.com/
In Stupidity, we addressed the stupidity of evil, and the connection between evil and stupidity.  At the root of it, evil is opposition to God, and opposition to God is just glaring stupidity.  Yet, evil is sly, and able to promote itself in the mind of man, and thereby induce stupidity. 

That is not to say there are not naturally occurring stupid people, but truly stupid people are relatively rare.  Normal people are not born stupid, they are made stupid.  Each generation stands on the shoulders of previous generations, and learns not only by personal experience but by the experience of the family, the experience of the culture and the experience of national and world history; the history of all that has gone before. 

True history presents the wisdom of the ages.  It shows progress, regress, roaring successes and flaming disasters.  In all of that it presents advice:  warnings and recommendations for the proper living and organizing of life. 

Unless, of course, the teaching of history has been corrupted. 

Education is supposed to make you smart. 
So what happens when the educational institution itself teaches stupidity? 
Could it be that the education institution never should have come into being, and that students would be better educated, as our forefathers were, if they had all just stayed home?  (Assuming they have a home, i.e., a stable normal family with a father and a mother.) 
Would the whole culture be better or worse off,
if some of us were uneducated or relatively uneducated, and some of us highly or well educated;

or if all of us were educationally malformed into all of the Institutional Stupidities of the corrupted federal government and Marxist-Union controlled Public Schools system, and on into all of the corrupted "Ivy League" and "best" universities? 
I submit that home-schooled children are now and always were better educated than institutionally educated children in elementary education through grade 12. 

I further submit that Catholic, Orthodox, Jewish and Protestant Parochial Schools and various private schools do now and always did produce better educated students than the public schools.  (And today even they are ever increasingly infected with Institutional Stupidity.) 

And yet the whole American public is pressured if not forced, by truancy laws, tax laws, bureaucratic regulations and economic factors to send their children to government-run public schools.  It is the social norm; it has become the "thing to do" because "everybody does it" and what else are you going to do?  Supporting "The Schools" has become a universal social imperative, seen as an absolutely necessary Social Good. 
But it isn't.  It never was. 

In any "Secular" nation, or in any Socialist nation, or especially in any nation that is Communist or Marxist by any other name, formal education is, in essence, a malformation into evil ideology, falsehood and social stupidity.  The more secular the system, or the more Socialist the system, the more Institutional Stupidity it will teach.  And that is precisely what is happening within increasingly secular and Socialist America, and within the increasingly secular and Socialist American teaching establishment. 

And that is why we recommend permanently breaking public education. 

The evil effects of all of this are all around us, and in us. 
Waiting to be recognized and rooted out.  Or, to destroy us. 

Today, of course, the Marxocrat Party consistently pushes huge programs to grow and grow and grow the monstrous public school system, ostensibly "For the Children!", because "The Children Are The Future!", and, if we cut so much as a dime from the school lunch program, "The Children Will Starve!", and other such evil nonsense. 
This is stupid, and we all see it as stupid. 

But the Republicrat position is only a little less stupid, and we don't seem to see them as stupid.  Conservative talk show hosts, Conservative commentators and editorials and essays and books all seem to say the same thing about our public education system, along the lines of:

We desperately need to fix our whole education system, top to bottom.

And they will spend federal tax dollars to do it.  Thereby, feeding the beast that is destroying us. 
Why should we "fix it" when it shouldn't even exist? 
Why are none of them smart enough to see that "Education" is not among the listed and enumerated and limited powers of government listed in Article One Section Eight of the Constitution?  The Constitution provides not only the organization of the American government, but it's full and exclusive operating instructions.  If it's not among the authorized powers of government, the government is not supposed to be doing it at all. 
Are all the "Conservatives" who want to "fix" public education stupid? 
Well, they may call themselves conservative, but they certainly are not Constitutionalist.  They, too, grow the government far beyond its Constitutional limits.  Knowingly or otherwise. 

Glenn Beck presents a good example of the hidden effects of incremental institutional stupidity.  His determined aversion to our Pledge of Allegiance highlights the point, as spoken of in Loyalty Oath.  He has an institutionally induced aversion to "Nationalism", which he sees as a universal evil, and yet, he is also opposed to Globalism as a universal evil.  What's left?  You either have nations, or you have a global government. 

Nationalism associated with Marxism, as in Hitler's Germany, Mussolini's Italy and Franco's Spain, is, of course, evil.  But there is nothing wrong and everything right with Nationalism associated with equality and liberty of man, and that stands opposed to Marxism.  There is nothing wrong and everything right with an American nationalism that claims a fixed law - the Constitution - as it's only sovereign ruler. 

As Rush Limbaugh has pointed out, again and again, this world is and always has been ruled by the direct and brutal application of military force.  That's an unavoidable fact of history.  Nations, with secure borders, provide the only security from being overrun by military force.  It is nations, and nations alone, that provide the possibility of human civilization.  The world is a brutal place.  That's the way it is.  No rose-colored glasses or "let's all be nice" or "everyone's really the same" silly philosophies are going to change the hard, cold, brutal facts of worldly reality. 
Evil exists here.  Evil not only exists, but relentlessly advances itself. 

Herman Cain and Sean Hannity, among others among the conservative commentariat, exemplify the hidden effects of incremental institutional stupidity in a lot of little ways; the best example may be their approach to opposing the totally unconstitutional Obamacare law.  The almost universally applied "conservative" solution seems to be: 

We need to repeal and replace Obamacare. 

Replace?  Why?  Again, they may be conservative, but they certainly are not Constitutionalist.  Neither Health Care nor Insurance are listed in Article One Section Eight.  Again, we see "Conservatives" acting to grow the federal government far beyond it's own Constitutional limits. 

That's why we recommend breaking socialized medicine. 
We don't need to replace it; we need to eliminate it. 

Free market dynamics and Adam Smith's "Invisible Hand" of free enterprise will quickly fill the void left by the death of federal involvement in health care and in insurance.  Coupled with tort reform and limited malpractice penalties, and legislation to force insurance companies to pay beneficiaries rather than the providers of services, together should result in doctors being able to go back to being professional businessmen rather than hirelings; mere paid employees of huge health care bureaucratic organizations.  Which means, running clinics of their own, beginning even out of their own homes; making house calls; all things doctors used to do before the advent company-paid health insurance, horrific malpractice insurance, restricting health care law, bureaucratic regulations and Medicare-forced use of "billing codes", industry wide. 
And, it means radical reduction in health care costs across the board. 

But the government is not only restricting, but driving private industry. 

The problem is, American politicians have been letting little problems go by without correction for so long that they have become "Institutionalized" in their own minds, and in the minds of the citizenry. 

Just look at what the original unconstitutional Supreme Court establishment of Separation of Church and State has resulted in.  Based on a lie, in a case that never should have been heard, it was not stopped by anyone in the Executive Branch or the Legislative Branch.  So it has become "Law", adjudicated rather than legislated, and now, in every mind, it is the norm.  This is classical Institutionalized Stupidity.  It provided fuel for the secularization, or religious cleansing of America, in direct violation of the Constitution. 
And nobody noticed.  In fact, today, everybody cheers.  They now think it's a good thing. 
Even most of the citizenry now believe separation of Church and state is an integral part of the original design of America, rather than an unconstitutional legal precedent made in a case that never should have even made it to the Supreme Court. 

Look at our illegally held open borders, and what the Establishment says about them, and the untold millions of criminal aliens pouring in, remaining in, getting welfare benefits, committing violent crimes and even committing acts of terrorism.  The Marxocrats, of course, aiming at the systematic destruction of Constitutional America, are doing this on purpose.  And what do the Republicrats say about it? 

Everybody knows we need to fix our broken immigration law. 

No we don't.  It isn't broken.  It is not being enforced, and that is a crime.  Government officials sworn to enforce the law who do not enforce the law are thereby engaging in a criminal activity.  Not enforcing border law is a crime; not prosecuting criminals who are here is a crime; encouraging the continued commission of any crime is a crime.  There is nothing wrong with our border law or our immigration law, other then criminal malfeasance in office on the part of those responsible to enforce it, beginning with the President. 
And the whole Washington Club is in on it.  Both Parties, all three branches of government, the News Media, academia, even the Church.  They all participate, in their own way, in this massive treason against the Constitution, which is supposed to be the supreme law of the land, to which all officers of the government swore their allegiance in their oaths of office.  For what that's worth today. 

As in all similar cases, the lowly Hoi Polloi comprising most of the citizenry actually believe the problem is with existing law, thanks to the ongoing treachery of politicians, academics, journalists and pundits. 
They believe it; therefore it is so. 
See how it works? 

Incremental institutional stupidity is identifiable everywhere in American culture today.  The most glaring example may involve all the "gender" stupidities.  In my lifetime, the terminology for various homosexual perversions have gone from homosexual, to gay, to LGBTQ, to the whole damned alphabet, and that ain't enough for them. 
This is induced social stupidity on steroids. 

American Catholic Bishops are promoting this sexual nonsense. 

Bishop Patrick McGrath of the diocese of San Jose is a classic example.  His office released a document titled "Guidelines for the Catholic LGBT Ministry Council". 
Right.
Bishop McGrath teaches that same-sex attracted individuals "do not choose and cannot change their sexual orientation" - a flagrant lie.  He's apparently joining academia, journalism and the Marxocrat Party politics in encouraging sexual perversions of all sorts.  A homosexual recruitment drive, in other words.  Perhaps misery loves company. 

No one is "born" to commit any particular sin.  Everyone is born capable of chastity and self control. 

There is absolutely no evidence whatsoever that any sexual pervert is born that way.  If you have an X chromosome and a Y chromosome, you're a man; if you have two X chromosomes, you're a woman.  That's the formula for mammals, and that's it.  Even hermaphrodites are either XY or XX.  There is no other possibility.  That's the genetic formula for men and for women. 

And there ain't no other gender. 

To say otherwise is to deny biological science. 

What, pray tell, is the genetic formula for a sodomite?  What is it for a lesbian?  What is it for a bisexual?  Does the genetic code change with the mood of the day for all the trannies?  What about the discernies?  The questionies?  The whateveries?  Are any of them, ever, under any circumstances, anything other than XY or XX? 
If not, then the whole subject is one big lie. 

These sexual perversions are mental disorders, not physical ones, and Bishop McGrath isn't smart enough to know that.  Or, he's evil.  One or the other. 

Same sex attraction is a mental disorder, not a physical disorder.  And same sex activity is a grave sin, as is any other act of unchastity. 

Bishops aren't the only ones taken by this particular institutional stupidity.  Just about the whole fields of psychology and psychiatry have almost invented it and fed it, as shown in the Homo-Nazi page, and the medical field actually engages in surgery to "correct" improper birth gender to coincide with an imagined-into-being other gender.  And nobody calls that malpractice. 

Homosexuality is now a "right".  The Court says so. 

Article One Section Eight?
What Article One Section Eight?
We don't need no stinking Article One Section Eight!

No one even thinks of impeaching Supreme Court Justices for passing abominations such as same sex marriage, and Obamacare.  Nor does anyone even think about impeaching members of the House or the Senate for passing abominations such as Obamacare.  Impeach the President?  Never.  That was taken "off the table" by the Republicrats long ago.  Nor will they ever charge any fellow Establishment Club member with Treason. 

What can I say? 
The Donald may not be perfect, but at least he's not part of the Establishment Club.  In fact, he's so out of the Club that the whole Club is out to do him in. 
If he wins - and I believe he will win - they will do everything in their power to oppose every single thing he tries to do.  Even the Republicrats.  Maybe especially the Republicrats.  They hate Trump more than they hate the Constitution.  Note well that they supported every single thing Comrade Obama (peace be upon him) did in office, which gives every indication that they would support Madam Hillary's programs, too. 
But they hate Trump.  The only people the Republcrats ever oppose are other Republicrats who go against the Club.  Their opposition to Trump will never end, as long as the Club that owns them still exists. 
Pray that Trump may turn the tables and destroy the Club. 

=====
Sarcastic Acronym Hover-Link Footnotes: For the convenience of those readers using devices that lack a mouse, these footnotes are provided for all webpages, in case any webpage contains any hover-links. (If you don't have a mouse, you can't "hover" it over a link without clicking just to see the simple acronym interpretation. Click any footnote link to see the acronym and a detailed explanation; "Hover" the mouse over it just to see the simple interpretation.)
SLIMC1
Secularist Liberal Intellectual Media Complex
GESGOEAEOT2
Gradually, Ever So Gradually, Over Eons And Eons Of Time
PEWAG3
Punctuated Equilibrium's Wild-Assed Guess
TTRSTF4
Them There Real Scientifical-Type Fellers
TTRSPTF5
Them There Real Smart Perfesser-Type Fellers
TTRSJTF6
Them There Real Smart Journalistical-Type Fellers
SNRTACBT7
Surely No Right Thinking Adult Could Believe Today
STNSEACPB8
Surely Today No Serious Educated Adult Could Possibly Believe
WDN9
We Don't Know
BMDFP10
Baboons, Mongrel Dogs, Filthy Pigs and ...
HBAACOTE11
Human Beings Are A Cancer On The Earth
ACLU12
Anti-Christian Litigation Union
FLORMPORIF13
Flagrant Liar, Or, Mindless Parrot, Or, Innocent Fool
MEJTML14
Marxist Ends-Justify-The-Means Liar
IEJTML15
Islamic Ends-Ends-Justify-The-Means Liar
MPAV16
Marxist Principles And Values
WBESSWG17
Wise, Benign, Elite, Super-Scientific World Governance
TRMITM18
The Reason Man's In This Mess
IYI19
Intellectual Yet Idiotic
TTRSCBTF20
Them There Real Smart Catholic Bishop Type Fellers
IACMPVND21
Illegal-Alien-Criminal Marxocrat-Party-Voting Nation-Destroyers
PEJTML22
Palestinian Ends-Justify-The-Means Liar
PSYOP23
"Psychological Operation" Mind Trick
CDC24
Covid Developmentally Challenged
LGBTQ+25
Every Letter Represents A Serious Psychotic sexual Identity Disorder
[All Web Pages listed in Site Map by date-of-publication;
oldest at the top, newest at the bottom of the list.]

Culture=Religion+Politics;  Who Are We?  Vic Biorseth
The Brilliantly Conceived Organization of the USA;  Vic Biorseth
Return to the BLOG page
Return to the HOME PAGE
Subscribe to our Free E-Zine News Letter
Comment
Respond to this WebPage immediately below the last comment.
Or,
---
Date:  Wed Aug 10 14:27:06 2016
From:  Maria
Email:   
Location:  Ireland
Comment: 
Vic, I think you are being very kind to McGrath.  He is well educated at the laity's expense and he well knows what he is doing. Greed, honour prestige and living well on the laity's dime is more important than saving souls.  There is a special place in hell for these representatives of Christ.

---
Date:  Wed Aug 10 2016
From:  Vic Biorseth
Comment:  
Maria:
Agreed; however, it is always possible that some of the wayward and off-track clerics are just stupid.  Maybe not too likely, but still possible. 

Regards,
Vic
---
Language and Tone Statement

Please note the language and tone of this monitored Website. This is not the place to just stack up vulgar one-liners and crude rejoinders. While you may support, oppose or introduce any position or argument, submissions must meet our high Roman Catholic and Constitutional American standards of Truth, logical rigor and civil discourse. We will not participate in merely trading insults, nor will we tolerate participants merely trading insults. Participants should not be thin-skinned or over sensitive to criticism, but should be prepared to defend their arguments when challenged. If you don't really have a coherent argument or counter-argument of your own, sit down and don't embarrass yourself. Nonsensical, obscene, blindly &doggedly anti-Catholic, anti-American, immoral or merely insulting submissions will not be published here. If you have something serious to contribute to the conversation, be prepared to back it up, keep it clean, keep it civil, and it will be published. We humbly apologize to all religious conservative thinkers for the need to even say these things, but the Hard Left is what it always was, the New Leftist Liberals are what they are, and the Internet is what it is.
"Clickbait" advertising links are not acceptable for posting here. 
If you fear intolerant Leftist repercussions, do not use your real name and do not include email or any identifying information.  Elitist Culturally Marxist Pure Authoritarians cannot and will not tolerate your freedom of speech or any opposition to their rigid authoritarian, anti-equality, anti-life, anti-liberty, anti-property, hedonistic, anti-Constitution, pro-Marxist, pro-Islam, anti-Catholic, anti-Christian, anti-Semitic, anti-male, sexist, pro-homosexual, anti-heterosexual, anti-white, racist, anti-Western, anti-American, Globalist, anti-Nation, blatantly immoral, totally intolerant and bigoted point of view. 
Copyrighted Material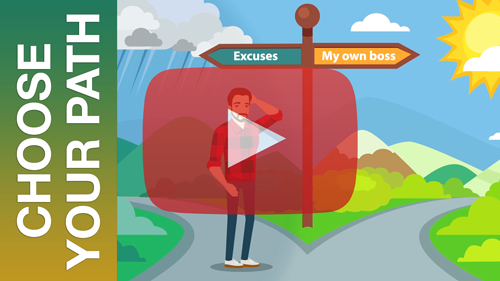 Solopreneur Opportunity Links, for a
Solo Build It WebSite