Site best viewed on a computer screen - not optimized for cell phones
Latest 50 articles published or updated here: BLOG (Web-Log) Page

The Globalist Stupidity:  Building a Global Government on Stupid Premises.
The Globalist Stupidity is an agenda aimed at eliminating borders and nations by frightening populations with fake environmental predictions.
Vic Biorseth, Tuesday, September 06, 2016
https://www.catholicamericanthinker.com/
Evil advances by fooling good people into believing falsehood.  In this manner evil "recruits" good people, and gets them to support falsehood, and, eventually, to become evil themselves.  All through falsehood. 

It's a process.  First, the "good" victim of the ruse is convinced of the truth of a falsehood.  Then, he is fooled into accepting the premise that he should be willing to lie to advance the falsehood, for the good of some cause, or for the better good of society.  The ends justify the means.  So, this good person becomes a liar, but for the good of the people, or for the good of the environment, or for the good of some species, or for the good of the whole planet. 
What he doesn't realize or what is glossed over is that a lie is a sin.  Always.  That he has crossed the line, and now stands with evil. 

Our current government is evil, and so is it's Political Party.

The lies of the Obama Regime and the Marxocrat Party are so glaringly obvious as to require true stupidity to believe them.  But, thanks to the advances of evil in American government, there are masses of Americans who are now up to the task, especially the whole Marxocrat Party voter base. 

That's what government owned and operated public education exists for, and that's what government owned and operated news media exists for.  To convince people of utter falsehood, to get them living in lies, and to recruit them into evangelizing utter falsehood to others. 

Comrade Obama (peace be upon him) and his current Secretary of State John Kerry epitomize the evil advance of stupid premises to fool the people out of their Constitution and into dictatorship. 

If you look objectively at their most glaringly obvious lies, you might think that the goal is to turn American cities into new versions of the "black hole of Calcutta", where people just die in the streets and are stepped over and around by an unconcerned, hard scrabbling populace.  If so, you would not be far off the mark.  The false goal of Marxism is Utopia - man-made heaven on earth.  The real goal is dystopia - the exact opposite of utopia.  A "Mad-Max" vision of total social breakdown, of chaos and murderous disorder, with people screaming for a Machiavellian savior. 

That's the "big" lie of Marxism: that the goal is utopia, when the true goal is dystopia.  Those who know it and advance it are evil.  Those who believe the utopian lie and who advance it, are "Useful Idiots", not even aware of being set up for slaughter, advancing the lie for the goal of achieving utopia, for they truly believe it.  They have been fooled. 

The worst of the government lies are global in scope, if not inter-galactic.  Invented problems so big that no nation or even alliance of nations could solve them.  Problems too big for nations.  What is called for is a total global effort, requiring a global government authority, to take charge of all nations, as the only possibility of saving the whole planet from disaster. 
No, really. 

Note well that every single one of these global problems involves regulation of something that is not listed among the limited and enumerated powers of government in Article 1 Section 8 of the American Constitution.  Which means that they are out-of-scope for the federal government to even address, in legislation, execution or adjudication of law.  That makes them matters for states and lower jurisdictions to address, if they are to be addressed at all. 

But, the problems are global in nature.  If the Constitution won't allow the government to address them, then, the President will just have to go around the Constitution and take matters into his own hands, for the good of the whole planet. 
No, seriously. 

Or, we need to allow another global authority to be superimposed over our Constitution, which is too old fashioned and not flexible enough to save the whole planet from man-caused ecological doom.  Why, we're producing carbon, of all things, which is kind of what the universe is made of, but we're producing even more of it. 
How horrible. 

So, until we can conjure up a global government of some sort, using the UN as a base, Comrade Obama (peace be upon him) will just have to heroically use Executive Orders and Executive Actions, and order some of his unconstitutionally existing bureaucracies and agencies to use their unconstitutional regulating authority to do stop-gap measures to slow the creation of more universe-destroying carbon. 
No, this is serious.  The whole universe could carbonize. 

If you wondered why the Edison Light Bulb was ordered out of production, now you know.  The government just had to do it, for the good of the planet.  Using too much energy, produced by evil fossil fuels.  Out of legal scope, but, hey, it's a global issue.  Right? 

We know for a fact, because both Obama and Kerry have stated it, restated it and emphasized it, that the greatest threat posed to life on earth is American air conditioners and refrigerators.  This is serious business.  While we're worrying our silly heads over small potatoes issues like ISIS, and open borders, and we're all losing our health insurance and health care, and the economy is in the dumpster, and dangerous criminals being released en masse from prisons, and government-sponsored groups like Black Lives Matter are legally (ahem) calling for the wanton murder of American police officers, all life on earth is being threatened by our American air conditioners. 
We've got to get our priorities right, for the planet's sake. 

Forget all that little stuff, and look to the planet's survival.  The Global Cooling terror of the 1980s metamorphosed into the Great Global Warming terror of the 1990s, and now has metamorphosed into the Great Climate Change terror of the 21st Century, all due to the actions of "advanced" nations, especially and almost solely, Evil America.  We exhale more carbon than anyone else, therefore, we need to pay a higher Carbon Tax than anyone else, into Cap'n PLanet Algore's personal foundation, to save the world.  See? 

This is serious.  We can't be distracted from our global mission.  All the Scientists say so.  Groups like NASA and NOA are quite certain of it.  Of course, they are totally dependent upon government for their funding, their employment, their job security, their grants, their facilities, etc., etc., etc.  All of these "scientists" are just as totally dependent as any Welfare Queen, the Obamaphone Lady, the inner-city black population and "disenfranchised" groups like the Black Panthers, the LGBTQW "community", etc., for the benefits and legal protections of the American Communist Party.  (I mean Marxocrat.) 

And the reverse is true; the government globalist agenda is dependent upon "scientific" evidences.  In exchange for their benefits, contracts, facilities, government funding and even their jobs and livelihoods, the "scientists" unerringly pledge their "science", their support and their votes to the American Communist Party.  (I mean Marxocrat.) 

So we see that even Science joins the Media and the Academia in full throated support of Obamunism, Clintonism and Globalsim, for the good of the planet.  Yessir.  They love the planet; the planet is their life.  Why, if it wasn't for the planet, they wouldn't be on the planet today. 

Government and science have formed a mutual admiration society.  It's the same as the government relationship with academia.  Both sides benefit, even to the point of getting rich. 

Universities are highly dependent upon government grants, and government funded research contracts, under which they do government mandated "science".  Some of it highly classified. 

College tuition couldn't possibly have been going up so spectacularly over the last 50 years if it wasn't for the relationship between academia and the government.  And, like everything else, tuition has absolutely rocketed upward under Obamunism, especially since Obamunism took absolute government ownership of the whole student loan monopoly.  Unconstitutional, of course, but, so what? 

So, the colleges raise tuition again, students and their families cannot afford it, but the government gives them a loan with "favorable" terms, the tenured professors all get a raise, they teach their students anti-American propaganda and ecological doom stories, and, not just coincidentally, they donate to the American Communist Party.  (I mean Marxocrat.)  It all comes out of tax money.  Everyone, on both sides - the academics and the politicians - gets a little richer.  And the people get a little poorer.  And so it goes. 

We have written elsewhere herein about the corruption of rampant Cronyism.  Crony Capitalism, Crony Catholicism, Crony Unionism, etc.  Now, add Crony Science, Crony Academia and Crony News Reporting to the list.  They are all in bed together, in one big anti-Constitution Party.  Exceptions are rare.  The Professor, the Politician, the Scientist, the Journalist, even the Priest or Bishop who always opposes falsehood is now so rare as to stand out from the crowd as a real anomaly, someone to be wondered about. 

Welcome to the Establishment.  This is Establishment thinking. 

It is trained thinking, strengthening herd instinct, and crushing individual critical thinking.  It is reducing homo sapiens - thinking man - to a mere domestic animal, standing around waiting for instructions.  It's a new kind of self-acquired slavery. 

Enter Donald Trump, Stage Right.

Trump is certainly an anomaly, in every way possible.  He is no real Constitutionalist; he is no real Christian; he certainly is no real scientist or academic.  But he is not "Establishment" either. 
He is not owned. 
If he is not consistently and persistently pro-life, or pro-anything identifiable, he is persistently anti-illegal immigration.  And he is the only one out there who is persistently, insistently, relentlessly and irrevocably anti-illegal immigration.  And here's the thing about that:
If we don't close our borders and stop the flood, being pro-life or anything else won't matter.  For we will go out of existence.  Only if we remain an identifiable Country does Life have a chance. 

The choice is binary, pure and simple.  The Trumpster, or Madam Hillary.  One or the other. 

The Establishment big shots of both Parties are, so far, unaffected by the foreign human flood.  They don't see it or feel it, and they don't worry about it.  They are either evil or stupid.  One or the other. 

We The People are being affected by it, being victimized and even killed by it, being forced to live with it, and we don't like it.  In fact, we won't have it.  That is the connection between us and The Donald. 
Who else is going to stop it? 

Ideological Marxism is at the root of every bit of this.  Marxism is necessarily anti-Nature, anti-Christian, anti-Liberty and anti-Altruism.  The reasons are obvious, when you look at the ultimate aim of Marxism, which is Tyranny.  In the interest of achieving ultimate tyranny, Marxism opposes: 
Natural Law, because Natural Law insists upon the rights of man to Equality, Life, Liberty and Property.  Marxism insists, rather, on citizen dependence upon government for all needs.  It therefore opposes citizen independence in any area of life. 

Christianity, because Christianity recognizes the Divine Author of Natural Law, written on the hearts of men.  Again, Marxism insists upon dependence on the state, not God, for everything. 

Liberty and Private Property, because, again, people at liberty to make their own way and improve their own condition in life opposes the goal of tyrannical government.  People must be made subservient to the point of submersion into the commune, in the greater interest of the Great Collective.  The State knows best. 

Altruism, because Altruism - natural selflessness, and willingness to help someone else even at expense to the self, out of a natural sense of charity - is always closely associated with religion, especially Judaism and Christianity.  Can't have that.  People taking care of each other is just as bad as individuals taking care of themselves.  Marxism insists upon total dependence upon the super-state, for everything. 

Once upon a time, nearly everyone would have been able to see all this, and would have rejected Marxist ideology out of hand.  Today, the table has turned.  Many are they who do not see Marxism for what it truly is.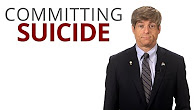 America is committing social suicide.  Or, rather, our "Establishment" is committing national suicide for us, and against our will.  What is happening in American politics is pretty close to what is happening in the Catholic Church in America.  Perhaps the two things are related.  the Church affects American politics (or it should), and American politics affects the Church in America (and it should not).  The problem is, religion should drive politics, in that it should drive the way people vote.  But now, at least partially due to Crony Catholicism, politics is driving religion.  Out of existence. 

The problem is, most people today see Marxism-driven Secularism as good, when it is evil.  Secularism is pro-active anti-religion.  It is militant atheism.  It drives the world to unbelief.  It gave birth to the mortal sin of Indifference seen among the Librtarians, and it gave birth to the moral depravity seen in the Marxocrat Party agendas. 
Look at the Committing Suicide vdieo above, with Constitutionalist eyes, and see if the same thing is not happening in the larger world.  Catholicism, too, has it's evil "Establishment". 
Truth only seems only to be preserved and protected at the lowest levels of society, and at the lowest levels of Church hierarchy.  It's going to take us lowly ones to restore Truth to it's rightful place, because all of our Establishment elites are either too evil or too stupid to do the right thing. 
Resist the Global Stupidity. 
Seek the Truth; find the Way; live the Life.  Please God and live forever. 

=====
Sarcastic Acronym Hover-Link Footnotes: For the convenience of those readers using devices that lack a mouse, these footnotes are provided for all webpages, in case any webpage contains any hover-links. (If you don't have a mouse, you can't "hover" it over a link without clicking just to see the simple acronym interpretation. Click any footnote link to see the acronym and a detailed explanation; "hover" the mouse over it just to see the simple interpretation.)
SLIMC1
Secularist Liberal Intellectual Media Complex
GESGOEAEOT2
Gradually, Ever So Gradually, Over Eons And Eons Of Time
PEWAG3
Punctuated Equilibrium's Wild-Assed Guess
TTRSTF4
Them There Real Scientifical-Type Fellers
TTRSPTF5
Them There Real Smart Perfesser-Type Fellers
TTRSJTF6
Them There Real Smart Journalistical-Type Fellers
SNRTACBT7
Surely No Right Thinking Adult Could Believe Today
STNSEACPB8
Surely Today No Serious Educated Adult Could Possibly Believe
WDN9
We Don't Know
BMDFP10
Baboons, Mongrel Dogs, Filthy Pigs and ...
HBAACOTE11
Human Beings Are A Cancer On The Earth
ACLU12
Anti-Christian Litigation Union
FLORMPORIF13
Flagrant Liar, Or, Mindless Parrot, Or, Innocent Fool
MEJTML14
Marxist Ends-Justify-The-Means Liar
IEJTML15
Islamic Ends-Ends-Justify-The-Means Liar
MPAV16
Marxist Principles And Values
WBESSWG17
Wise, Benign, Elite, Super-Scientific World Governance
TRMITM18
The Reason Man's In This Mess
IYI19
Intellectual Yet Idiotic
TTRSCBTF20
Them There Real Smart Catholic Bishop Type Fellers
IACMPVND21
Illegal-Alien-Criminal Marxocrat-Party-Voting Nation-Destroyers
PEJTML22
Palestinian Ends-Justify-The-Means Liar
PSYOP23
"Psychological Operation" Mind Trick
CDC24
Covid Developmentally Challenged
LGBTQ+25
Every Letter Represents A Serious Psychotic sexual Identity Disorder
[All Web Pages listed in Site Map by date-of-publication;
oldest at the top, newest at the bottom of the list.]

Culture=Religion+Politics;  Who Are We?  Vic Biorseth
The Brilliantly Conceived Organization of the USA;  Vic Biorseth
Return to the BLOG page
Return to the HOME PAGE
Subscribe to our Free E-Zine News Letter
Comment
Respond to this WebPage immediately below the last comment.
Or,
---
Language and Tone Statement

Please note the language and tone of this monitored Website. This is not the place to just stack up vulgar one-liners and crude rejoinders.  While you may support, oppose or introduce any position or argument, submissions must meet our high Roman Catholic and Constitutional American standards of Truth, logical rigor and civil discourse.  We will not participate in merely trading insults, nor will we tolerate participants merely trading insults.  Participants should not be thin-skinned or over sensitive to criticism, but should be prepared to defend their arguments when challenged.  If you don't really have a coherent argument or counter-argument of your own, sit down and don't embarrass yourself. Nonsensical, obscene, blindly & doggedly anti-Catholic, anti-American, immoral or merely insulting submissions will not be published here.  If you have something serious to contribute to the conversation, be prepared to back it up, keep it clean, keep it civil, and it will be published.  We humbly apologize to all religious conservative thinkers for the need to even say these things, but the Hard Left is what it always was, the New Leftist Liberals are what they are, and the Internet is what it is. 
"Clickbait" advertising links are not acceptable for posting here. 
If you fear intolerant Leftist repercussions, do not use your real name and do not include email or any identifying information.  Elitist Culturally Marxist Pure Authoritarians cannot and will not tolerate your freedom of speech or any opposition to their rigid authoritarian, anti-equality, anti-life, anti-liberty, anti-property, hedonistic, anti-Constitution, pro-Marxist, pro-Islam, anti-Catholic, anti-Christian, anti-Semitic, anti-male, sexist, pro-homosexual, anti-heterosexual, anti-white, racist, anti-Western, anti-American, Globalist, anti-Nation, blatantly immoral, totally intolerant and bigoted point of view. 
Copyrighted Material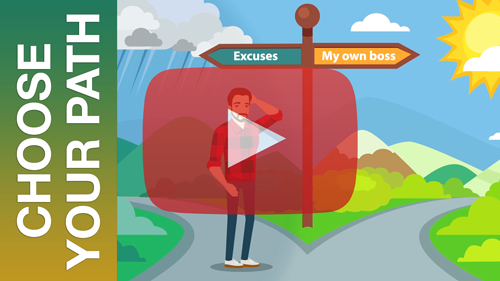 Solopreneur Opportunity Links, for a
Solo Build It WebSite