Site best viewed on a computer screen - not optimized for cell phones
Latest 50 articles published or updated here: BLOG (Web-Log) Page

The Naked Elite.
Our Naked Elite: The Intelligentsia Have No Clothes;
and their arguments are just empty suits.
Vic Biorseth, Thursday, September 20, 2012
https://www.catholicamericanthinker.com
I have often been disgusted by supposedly "scientific" and yet downright stupid and unsupportable positions, heavily supported by near unanimous scientific consensus, and heavily camouflaged by highfalutin scientific language. And I have wondered about it. Real science needs the actual application of the scientific method, but what it largely consists of these days is imperial edicts issuing from elitist pseudo-sophisticates dripping with insufferable condescension. This is not science; it's more akin to a pre-pubescent urge to belong to a group.
Every once in awhile I have an epiphany of some sort, and I never know where the new train of thought will lead. The other day I had a big one, for me, and I wrote about it in the Politics of Popularity page. Thanks to a little verbal essay or whatever you might call it by Rush Limbaugh on the radio that day, I began to have a better understanding of an unexplored aspect of the Liberal intellectual mindset. Many if not most of them never advanced beyond high school in one particular area of maturity – that being, the adolescent need to be "in" – to be hip, and cool, and popular; to be accepted as one of the cool kids in the coolest of the cliques.
If you're an ordinary grown-up person, living a hands-on, practical life in the real world, this may be an epiphany for you too. It's hard to imagine that grown ups in highly respected positions in science, in academia, in journalism, in entertainment, in business, in law, in medicine, in politics – really, in just about every branch of high society – might be driven by the need to be popular. But the more you think about it, the more it makes sense, and the more it explains. How could a known man of science, for example, lend his support to an unsupportable scientific argument, to the point of looking aside from, if not actively participating in, actual scientific fraud? Well, for the sake of consensus, and maintaining a very precious "in" status within a super elite clique of really cool fellow scientists. Membership in the super elite clique – popularity – trumps scientific objectivity.
Being cool trumps doing good science.
That explains a lot, if it is true, although it hasn't been subjected to the scientific method. But why should Rush's theory, alone, be subjected to the scientific method, in the face of such clear, obvious and gigantic scientific scams as AGW (Anthropomorphic Global Warming), which is completely untested, unobserved, un-peer reviewed, and – really, nothing more than hypothesized, verbalized and popularized. And popularly touted as scientific fact. In fact, it became so popular among all of TTRSTF4 that they were moved to manufacture false scientific evidence to support it.
So, I have decided to embrace Rush's theory of the Politics of Popularity as elevated to the level of Scientific Theory, in precisely the same manner and for the same reasons that TTRSTF4 all elevated Darwin's unobserved, untested and unproven hypotheses to the lofty level of the religion of Darwinism, and Freud's unobserved, untested and unproven hypotheses to the lofty level of the religion of Freudianism, and Marx's unobserved, untested and unproven hypotheses to the lofty level of the religion of Marxism.
Like Darwinism, Freudianism and Marxism, Rush's theory sounds good, provides a nice sounding explanation for a lot of observable phenomena and it has the ring of truth to it. It therefore should be popularized among us ordinary folk. But I don't think we need to manufacture any evidence for it.
"If you think education is expensive try ignorance" is a quote attributed to one Derek Bok, a former President of Harvard University. Nowadays, a college education can set you back anywhere from $50,0000 to over $200,000, depending on your major and your chosen institution. The fatal flaw in the quote above is that it presumes that if you do not go to university you must be ignorant. If that be true, then, Abraham Lincoln – who was a practicing attorney, and who became President of the United States – must have been ignorant, because he never attended any university. But, you see, Lincoln was not ignorant.
The real reason Harvard, and schools like it, are so expensive is not related to any level of ignorance it might elevate you out of. It is all wrapped up in getting a ticket to join a very exclusive Ivey League Popularity Club, many of whose members might be quite ignorant. You're not paying for education here; what you're paying for is connections. Those with the Ivey League ticket are an elite within an elite; they consider everyone else to be beneath them. Thus, the overriding sentiment that the lowly hoi polloi are not smart enough to take care of themselves, and it is the social responsibility of the elite of the elite to take charge of their lives; to educate them as much as they can be educated, poor dears, and then take charge of various aspects of their helpless little lives. It's a tough job, but somebody has to do it.
That's the flimsily-based underlying reasoning that first made all of TTRSPTF5 so easily susceptible to Marxism – the very idea that the average man is too stupid to be able to make sound decisions and take care of himself, and is thus in need of being ruled by an elite class of wise, benign, educated experts – therefore, the need for WBESSWG17 .
The overwhelming majority of the elite of the elite among all of TTRSPTF5 as well as among all of TTRSTF4 and also among all of TTRSJTF6 are emerged from the ranks of Ivey League alumni. Academia, with the Ivey League schools in the lead, has descended into the highly profitable business of producing, not scholars, but Marxist-indoctrinated members of a ruling class. What does it tell you about an education system that not only produces, but employs as educators, such personages as John Dewey, Eric Fromm, Abraham Maslow, Noam Chomsky, Saul Alinsky, Richard Cloward, Francis Fox Piven, Bill Ayers, Bernadine Dohrn, Hillary and Billary, and Comrade President Barack Hussein Obama, peace be upon him. It would seem that it might be difficult to impossible for a student to graduate from such an institution without becoming at least somewhat anti-American, if not an outright, flat-out Marxist like his professors.
Excellence in scholastics, or true scholarship is next to dead in academia, because academia has become a business, whose sole purpose is to crank out lots and lots and lots of graduates, for big bucks. Once upon a time, only the best elementary school graduates went on to higher education. Once upon a time, only the best high school graduates went on to college. But now, there is no such thing as "best" in education, at any level. Everyone – literally, everyone – is expected to go to college, and it is a sort of family disaster if every child in the family, including the dumbest, does not get a college degree of some kind.
That is what parents have been taught to believe.
We might wonder what Lincoln's parents might think about that. In their day, probably one in ten thousand citizens ever went off to college; in my parent's day, probably one in a few hundred. Today, one of the current news bulletins going around is the "frightening" statistic that says that some 50% of parents are concerned that they might not be able to afford sending their children to college, and that is shocking; shocking! Now Obamunism has taken near monopolistic control over the student loan industry, and it should be easy to predict how that truly stupid idea is likely to end up. Kids are pressured to try to get any type of grant or scholarship, and where once a scholarship, by definition, was awarded based solely upon scholastic excellence, today it's based on athletics, or race, or need, or, really, almost anything at all other than scholastic ability and promise. It is no longer the best who go to college; that would be unfair. Everybody has to get that degree, because the new rule is, you're not going anywhere without that sheepskin, son.
The Elites Know Best is what we've all been taught to believe. The problem is, they have taught us what to think, rather than how to think. Critical Thinking has left the field. What we all need to do is listen to the elites, because they know best. And they are backed up by the SLIMC1 , and they have their own elite; the ruling class of the news media, comprised of all of TTRSJTF6 who were taught their trade, and their Marxism, by the most elite among all of TTRSPTF5 who were running academia. On issue after issue, topic after topic, you will find that academics, scientists and journalists are in total agreement, to the point that they seem to walk in lockstep with each other. And, they share the same unseemly relationship with the Democrat Party, and with the "Establishment" Republican Party. They are all convinced of their own superiority, and of our inferiority; they are acutely aware of their elite status, and they feel a sort of moral responsibility to take care of us, because we are in need of being taken care of. The truly terrible thing is, they have convinced a significant number of us to believe that, too.
So, what makes us think they're so smart?
Let's look at some of their arguments; the positions they hold and the teaching they all hold in common, and walk in lockstep with each other to protect and promote, and from which they will not ever deviate, lest they fall out of popularity among the super-elite. I'm telling you, these people are absolutely, almost blindly dogmatic.
First and foremost, they all follow the religion (or superstition) of:
Darwinism. We have shown in multiple linked articles in the Darwinism page that no empirical scientific evidence has ever been presented supporting Darwin's hypothesis describing the evolution of species. No evidence, in all of history. That's quite a statement. Go read about it. Darwinian evolution of species is, at best, an unsubstantiated hypothesis. But, I'll have you know, the elites are certain, Certain of the absolute scientific fact of Darwinian evolution. Why, they've written text books on it, taught many generations the absolute truth of it, refined the teaching of it, achieved 100% scientific consensus on it, defended it in court, opposed opposing theories in court, achieved world-wide agreement on it. The only thing they have never done is prove any part of it.
The two major schools of Darwinian thought are, first, those who believe, by faith alone, that GESGOEAEOT2 small changes for the betterment of the parent species, which come about through chance mutation, become inheritable and passed on as species characteristics. Those mutant changes that are not beneficial for survival either do not survive, or do not become inheritable, and are not passed on. Then, again, GESGOEAEOT2 the positively mutated species, or group of mutants, encounters what I call a "Poof" event, at which point it goes Poof!, and, post-Poof, it can reproduce itself, but can no longer reproduce with members of the "parent" species from which it "evolved." That is, definitively, a brand new species. See? This is the original, or the "Fundamentalist" variant of Darwinism.
The second Darwinian denomination, or school of thought, is the PEWAG3 school, which believes, by faith alone, that – well – how to explain this. (Ahem.)
You've got your basic, fundamental
Geological Moments
, see, in which some major environmental sudden change caused your basic fundamental
Mass Mutation
, in which a whole species of creatures went
Poof!
and they all mutated at once into a completely different species – in perfectly complimentary sexual pairs – which could then reproduce within itself, but could no longer reproduce with any members of the parent species from which it mutated. See? And then, this was immediately followed by a
second
Poof Event, in which the long, long, entire fossil record of the whole parent species went
Poof!
and magically disappeared from the world's fossil record laid down in the strata, as if it never existed up to this point.
Are you still with me? I hope that wasn't too technical. The elites know that it is all true. Ask any Ivey League alumni if any of it is in any doubt, and they will tell you SNRTACBT7 that the Scientific Theory of Darwinism is in any doubt; to which I would respond, "I am a right thinking adult, and don't call me Shirley." The whole point is that, regardless of whether the Ivey League Elitist belongs to the more gradual Fundamentalist denomination or the newer and more sudden Evangelical denomination of Darwinism, the overall theory is true, and all the really cool kids know it. You want to be cool, don't you?
But Darwinism is just one of many cool faith-based belief systems held close to the hearts of all Ivey League Elitists.
Freudianism. We have shown in multiple linked articles in the Freudianism page that no one, in all of history, has ever seen a Subconscious Mind, or a Repressed Memory. No one has ever laid one on the table before any group of peers, so that they could examine it in the exact same light and under the same conditions, to observe it, measure it, probe it, poke it, perform completely independent experiments on it, and then objectively criticize the related hypothesis of the presenter.
However, as all the real cool Ivey League kids know, ya gotta believe in Freudianism, because it's a well known scientific fact. See? Why, they've written text books on it, taught many generations the absolute truth of it, refined the teaching of it, achieved 100% scientific consensus on it, achieved world-wide agreement on it. The only thing they have never done is prove any part of it.
Freudianism spawned a whole new multi-billion dollar industry, called Psycho-Therapy. Why, Hollywood couldn't survive ten minutes without the therapist's couch. We are left to wonder how the Pilgrims, the Pioneers and all generations preceding Freud were able to get through their lives at all, in the absence of Freudian theory.
In point of fact, the only thing Freud proved pretty much beyond a doubt was that, using the power of suggestion, he could manufacture and induce solid, but false, memories of events that had never occurred into the minds of his patients. And, psycho therapists have been doing that ever since.
Ask any Ivey League alumni if any of Freud's theory is in any doubt, and they will tell you STNSEACPB8 that anything in psycho therapy is the least bit questionable, to which I would respond "I am a serious, educated adult, and don't call me Shirley." But the point the Ivey League alumni want to press is that the overall Freudian theory is true, and all the really cool kids know it. You want to be cool, don't you?
Marxism. We have shown in multiple linked articles in the Marxism page that virtually everything Karl Marx wrote was an open fraud and hoax, designed to trick people into helping bring about violent bloody revolution followed by absolute dictatorship. His Communist Manifesto sums it all up nicely. It contains a fabricated, completely false version of history designed to incite class envy, a utopian vision of social perfection as a target, and an inducement to violent revolution in order to bring it about.
In the cool Ivey League version of Marxism, the dreamed-of utopian state of Communism is possible, once man is perfected and remade into a new image. Since there is no god, it is up to an elite class of men to perfect man, and to perfect the world, so that everything will be perfect. This requires a period of Socialism – Marx's Dictatorship of the Proletariat – during which mankind will work toward perfecting itself, by purging itself of such nonsense as individual liberty and the pursuit of happiness, which together, of course, translate into the traditional and horrible American system of greed, from which springs (shudder!) Free Market Capitalism as well as the equally horrible notion of Private Property.
Here the coolest and most popular Ivey League alumni kids move a bit more from the silly to the sinister, because to change the nature of anything is to change it from what it is to something else. If you change the nature of man, he is no longer man. But the Marxians know that man is not perfect, and so man must be changed, and that is what Socialism is for: the perfection of man and of the social order, so that everything will eventually be made perfect. All the cool kids believe that, and they will do whatever it takes to bring that change about, following the Marxian dictum, The Ends Justify The Means. Therefore, in the interest of achieving worldly perfection, the lie is justified. The Ivey League cool kids have become MEJTML14 s in the higher interest of perfecting mankind and the world.
Having abandoned any belief in any religion, and therefore having no basis for any sort of moral code, ethos or set of values to follow, the popular Ivey League cool kids have adopted MPAV16 with which to guide their actions and lives. And, history shows, this life-path is destined to morph into the ethos of BMDFP10 and the most typical Democrats and Journalists.
The most important thing to realize is that the elite of the elite, the Ivey League alumni Popularatzi, those with all the important connections, come in two variants of Marxists:
The Useful Idiot variant, who embrace Marxism in its entirety and hold his Communist Utopia to be possible, desirable and achievable, and
The Real Revolutionaries and the Agent Provocateurs who know the impossibility of actual Communism, and who secretly work to topple governments and bring about eventual dictatorship.
Whatever kind of Marxist they may be, the popular kids from the Ivey League all support the Marxist ideas and ideals, and everybody knows that these people are the coolest of the cool. You want to be cool, too, don't you?
The Emperor's New Clothes by Hans Christian Anderson tells the old children's tale of a couple of swindlers pretending to be weavers, who are hired by the Emperor to make him a wonderful new set of clothes. They manage to convince the Emperor that they can weave a special material that cannot be seen by anyone who is unworthy of his current position, or who is stupid. When they present him with his new clothes and dress him up, he is too embarrassed by his inability to see them, and he says nothing, still convinced that the clothes actually exist. He parades his new clothes before his subjects, none of whom have the nerve to say anything. Then a small, innocent child pipes up and loudly declares "He's not wearing anything at all!"
Rush Limbaugh may have played the part of the innocent little child here, in revealing perhaps the most important part of the elitist swindle of the citizenry. I long knew that we were all being led into error, and the great Tea Party awakening shows that many millions are waking up to it. But I never saw or recognized any reason behind it all other than pure evil. And pure evil still is behind it all, but the important discovery here is this:
Our elite – our intelligentsia – the cognizanti – are all fools.
And we are supposed to look to them for leadership?
They have bought into – strike that – they have authored all of the worst scams, frauds and falsehoods that have cost us, the taxpayers, untold billions of dollars and restricted liberty, the free market, and jobs. The worst of these falsehoods feed the elitist notion that HBAACOTE11 and need to be controlled. By the elite, of course. Still, after all these years, they universally buy into the great Population Problem myth. With absolutely no evidence whatsoever linking the harmless HIV retro-virus to AIDS, they still, after all these years, promote the HIV=AIDS=DEATH government invented hoax. They have invented and promoted every single Fatal False Premise that they teach us in school, including the most clearly, openly stupid ones, such as Property Is Theft, and Anarchy Is Order. What can I say?
Thank you, Rush Limbaugh, for raising this curtain.
Seek the Truth; find the Way; live the Life. Please God and live forever.


=====
Sarcastic Acronym Hover-Link Footnotes: For the convenience of those readers using devices that lack a mouse, these footnotes are provided for all webpages, in case any webpage contains any hover-links. (If you don't have a mouse, you can't "hover" it over a link without clicking just to see the simple acronym interpretation. Click any footnote link to see the acronym and a detailed explanation; "Hover" the mouse over it just to see the simple interpretation.)
SLIMC1
Secularist Liberal Intellectual Media Complex
GESGOEAEOT2
Gradually, Ever So Gradually, Over Eons And Eons Of Time
PEWAG3
Punctuated Equilibrium's Wild-Assed Guess
TTRSTF4
Them There Real Scientifical-Type Fellers
TTRSPTF5
Them There Real Smart Perfesser-Type Fellers
TTRSJTF6
Them There Real Smart Journalistical-Type Fellers
SNRTACBT7
Surely No Right Thinking Adult Could Believe Today
STNSEACPB8
Surely Today No Serious Educated Adult Could Possibly Believe
WDN9
We Don't Know
BMDFP10
Baboons, Mongrel Dogs, Filthy Pigs and ...
HBAACOTE11
Human Beings Are A Cancer On The Earth
ACLU12
Anti-Christian Litigation Union
FLORMPORIF13
Flagrant Liar, Or, Mindless Parrot, Or, Innocent Fool
MEJTML14
Marxist Ends-Justify-The-Means Liar
IEJTML15
Islamic Ends-Ends-Justify-The-Means Liar
MPAV16
Marxist Principles And Values
WBESSWG17
Wise, Benign, Elite, Super-Scientific World Governance
TRMITM18
The Reason Man's In This Mess
IYI19
Intellectual Yet Idiotic
TTRSCBTF20
Them There Real Smart Catholic Bishop Type Fellers
IACMPVND21
Illegal-Alien-Criminal Marxocrat-Party-Voting Nation-Destroyers
PEJTML22
Palestinian Ends-Justify-The-Means Liar
PSYOP23
"Psychological Operation" Mind Trick
CDC24
Covid Developmentally Challenged
LGBTQ+25
Every Letter Represents A Serious Psychotic sexual Identity Disorder
[All Web Pages listed in Site Map by date-of-publication;
oldest at the top, newest at the bottom of the list.]

Culture=Religion+Politics;  Who Are We?  Vic Biorseth
The Brilliantly Conceived Organization of the USA;  Vic Biorseth
Return to the BLOG page
Return to the HOME PAGE
Subscribe to our Free E-Zine News Letter
Respond to This Article Below The Last Comment

Comment
Respond to this WebPage immediately below the last comment.
Or,
---
Date: Sun Sep 23 17:21:22 2012
From: Julian
Email: None
Location: Blank
Comment:
This is absolutely hilarious. Surely – and I'm not calling you Shirley – you're a fan of Leslie Nielsen. It's a great way to make some great points. I think you hit it on the head as far as the "social" importance university professors give to issues. Status in the tight little society they belong to is of more importance than actual truth. One of my professors that I argued with kept pushing evolution of species beginning with "spores" that originated elsewhere in the universe. He brought that up when I kept pushing him back to define or state the beginning point of life itself; what everything else evolved from. When I asked where the first, of the very first, of these theoretical "spores" came from, and how it came to be, all I got was a blank stare, and a change of topic. You're right on the money, buddy. Keep it up.
---
Date: Sun Sep 23 19:19:17 2012
From: Vic Biorseth
Comment:
Julian:
Your professor must not have been one of TTRSPTF5 , because if he was one of the real smart ones he would have used the canned answer the real smart ones always use, which is, the truly scientific statement: WDN9 .
Regards,
Vic
---
Date:  Fri Dec 13 13:47:34 2013
From:  Caterine
Email:   monte450@verizon.net
Location:  
Comment: 
"Fear of the Lord is the beginning of Wisdom"
Viva, Christo Rey!

---
Date:   Sun Aug 31 2014
From:  Vic Biorseth
Comment:  
Changes pursuant to changing the website URL and name from 
Thinking Catholic Strategic Center to
Catholic American Thinker.
Pulled the trigger on the 301 MOVE IT option June 1, 2014. Working my way through all the webpages.  . 
Regards,
Vic
---
Language and Tone Statement

Please note the language and tone of this monitored Website. This is not the place to just stack up vulgar one-liners and crude rejoinders. While you may support, oppose or introduce any position or argument, submissions must meet our high Roman Catholic and Constitutional American standards of Truth, logical rigor and civil discourse. We will not participate in merely trading insults, nor will we tolerate participants merely trading insults. Participants should not be thin-skinned or over sensitive to criticism, but should be prepared to defend their arguments when challenged. If you don't really have a coherent argument or counter-argument of your own, sit down and don't embarrass yourself. Nonsensical, obscene, blindly &doggedly anti-Catholic, anti-American, immoral or merely insulting submissions will not be published here. If you have something serious to contribute to the conversation, be prepared to back it up, keep it clean, keep it civil, and it will be published. We humbly apologize to all religious conservative thinkers for the need to even say these things, but the Hard Left is what it always was, the New Leftist Liberals are what they are, and the Internet is what it is.
"Clickbait" advertising links are not acceptable for posting here. 
If you fear intolerant Leftist repercussions, do not use your real name and do not include email or any identifying information.  Elitist Culturally Marxist Pure Authoritarians cannot and will not tolerate your freedom of speech or any opposition to their rigid authoritarian, anti-equality, anti-life, anti-liberty, anti-property, hedonistic, anti-Constitution, pro-Marxist, pro-Islam, anti-Catholic, anti-Christian, anti-Semitic, anti-male, sexist, pro-homosexual, anti-heterosexual, anti-white, racist, anti-Western, anti-American, Globalist, anti-Nation, blatantly immoral, totally intolerant and bigoted point of view. 
Copyrighted Material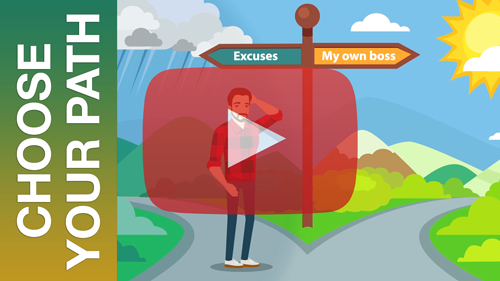 Solopreneur Opportunity Links, for a
Solo Build It WebSite