Site best viewed on a computer screen - not optimized for cell phones
Latest 50 articles published or updated here: BLOG (Web-Log) Page

Return to Argumentation.

Vic Biorseth, Wednesday, April 10, 2013
https://www.catholicamericanthinker.com/
Toward a return to argumentation; the lost art of reasoned verbal combat.  A return to argumentation requires a return to critical thinking. Is it too late for Western man?

Possibly.  We have come to a point where most of us don't really know anything, but we know how to look things up, and do it quickly, with electronics.  Our foundational education lacks depth. 
We can check the weather with our cell phones; we do our reading using our Kindle or our Ipad; we do "serous" research with our laptops.  We seldom read "hard copy" any more, and we almost never write, with a pen.  When our signature is required, we ever increasingly sign some electronic device rather than paper.  Pencils, pens and paper are just beginning to approach obsolescence. 
As a local courier, I get people's signatures at every pickup, and at every delivery.  I have to get people to print their last names in a column right beside the signature column, because so many of them have absolutely illegible signatures.  Now, I'm as guilty as the next guy; my handwriting is nothing to brag about.  But it calls to mind the words of an old elementary school teacher, who always went on and on about how  

"Whenever any student of mine signs his or her name, anyone else who ever looks at that signature will be able to read it!"
and even all these years later, I still remember thinking, yeah, yeah, what's the big deal.  Lord, how I wish I had listened more attentively. Most of the signatures I collect every day are absolutely illegible scribbles.  Now, today, cursive writing is no longer even a subject that is taught in public schools.  There are now new generations of Americans for whom "How R U?" is a perfectly legitimate English sentence. 

The English language is degenerating right before our eyes, and language is the first and most fundamental requirement of education, communication and elucidation.  Language is the one thing that enables us to stand on the shoulders of those who have gone before us; without language, there could be no history; without language, we would be constantly reinventing the wheel. 
We remember fondly old black-and-white movies featuring The Bowery Boys, sometimes called The Dead End Kids, led by a hilarious character named Mugsey (Leo Corsey.)  What was great about Mugsey was how he absolutely slaughtered the English language, misusing and abusing almost every word with more than two syllables.  And we remember how the whole audience would howl with laughter every time he miss-spoke in some new manner, without knowing it, and just went on talking.  Now, today, if you watch one of those movies with younger viewers, pay attention to them, and you will see that they don't get it.  Blank stares.  Puzzled looks.  Yawns.  They don't know their own language as well as previous generations.  Language-specific humor is lost on them. 
The Marx brothers were famous for the comedic pun.  Here's one of my favorites from Groucho:

Time flies like an airplane; fruit flies like a banana. 

Try that line on someone younger today and see what the reaction, or non-reaction, is.  Most younger people do not understand or even detect such subtle nuances of the language as are contained in that quite simple pun. 
Part of the reason involves the purposeful dumbing-down of the people through the government-controlled public education process, which involves the virtual elimination of classical English literature from formal education, and part of the reason is related to our rapidly increasing dependence upon electronics. 

Once upon a time, before the invention of electricity, there were no electronic devices of any kind.  There were no televisions or radios; there were no movies; everything was live, every communication was either spoken, or written and posted.  A written message might take days, or weeks, if it had to cross an ocean or large land mass, to reach its destination.  And, whatever was written could always be clearly understood by anyone who read it. 
So what did everybody do for entertainment, when the work of the day was done and the last meal was eaten, and the leisure part of the day presented itself? 

Well, in the olden days when I was a boy, all I remember was fire.  And we would all sit around the fire saying "I wonder where that came from." 

That just shows that I'm a little older than you. 

In the days before electronics, which is to say, most of world history, leisure time was spent either increasing education, or using acquired education in a group setting. 
People would read. 
People would produce and listen to music, instrumental, vocal, or both.
People would recite, from memory or from printed material, either poetry, scripture or some scene from a classical story familiar to everyone.

Most importantly, people would argue.  
That is what is lost to us today.  People would choose up sides on an issue, and pick two champions to lead the debate.  One would defend a position, and the other would challenge it.  Most often it was not a formal thing; just someone would make some bold statement, hoping to be challenged, and if he was, the game was on.  It was always done in a gentlemanly and ladylike way; champions did not need to necessarily agree with the argument they put forth; they were called to use critical thinking to augment their argument as best they could.  It wasn't done because the two champions believed in what they were saying; it was done for entertainment, and for the good exercise of critical thinking.  It was to hone the skills of argumentation in a public setting. 

A classic example of this kind of argumentation was in a scene from the movie Captains Couragious with officers and midshipmen gathered round the Captain's table.  The hard tack was being eaten by weevils almost as quickly as by men; the Captain tapped his biscuit on the table to knock the visible weevils off before he took a bite, and the following argument ensued:

Two weevils crept from the crumbs.  "You see those weevils, Stephen?" said Jack solemnly.
"I do."
"Which would you choose?"
"There is not a scrap of difference.  Arcades ambo.  They are the same species of curculio, and there is nothing to choose between them."
"But suppose you had to choose?"
"Then I should choose the right hand weevil, it has a perceptible advantage in both length and breadth."
"There I have you!" cried Jack.  "You ar a bit - you are completely dished.  Don't you know that in the Navy you must always choose the lesser of two weevils?"

And there followed uproarious laughter, for Jack had won the argument in a truly hilarious fashion.  Everyone laughed, because everyone "got it."  That's important.  Today, many, perhaps most, younger people would have to have that last line explained to them.  It is not merely a problem of recognizing the similarity in the sound of the words weevils and evils, particularly when pronounced after the word two; they might not even know the principle involving choosing the lesser of two evils, and where it came from. 
The whole purpose of reading and studying classical literature, of learning about English composition and structure, is to unlock these deeper meanings.  Without a good background in deeper linguistic meanings, the student is lacking in the ability to discern the finer points and nuances of irony, comedy, tragedy, the pun, the double-entendre, the unexpected turn of the word.  The uneducated or poorly educated man sees every English word as a very flat, one-meaning thing.  There is a whole world of nuanced meaning that he has been locked out of by his lack of fuller education in his own language. 
Believe it or not, before there was TV, before there was radio - which was not really all that long ago - good argumentation was a popular form of entertainment.  Around dinner tables, or sitting in front of the fire, or in bars, taverns and inns, or in town halls, people would argue, for fun.  And for the entertainment of others.  And for the polishing of the skills of argumentation.  It was once just as important and just as coveted a skill as, say, playing a musical instrument very well.  And none (or very few) participants were what we today would call highly educated or lettered men and women.  Elementary education prepared them for these kinds of discourses. 
(Remember, Abraham Lincoln, lawyer and President, was a very simple, unlettered, home-schooled man.) 

Aristotle is recognized as the father of argumentation.  He may not have invented it, but he, among the Athenian philosophers, is always thought of first, from among an elite group always thought of first, among all the great thinkers of history.  Aristotle was the disciple (student) of Plato, who was the disciple of Socrates; but Aristotle would surpass them both as a teacher of critical thinking and argumentation.  The skill that he polished comes down to us as rhetoric; the art of argumentation, using or appealing to ethos, pathos and logos. 
Ethos is the altruistic sense of morality, by which we follow a moral code, the end of which is always good justice. 
Pathos is the appeal to sympathy, emotion and human feelings.
Logos, or Logic, is the appeal to the hard, cold facts of the matter, as a presentation of empirical evidences, mathematical formulae or solid cause-and-effect argument leading to a conclusion. 
Western civilization owes much to the Athenian Philosophers; the gift they passed on to us is an ordered approach to Reason.  The ability to make sure that something makes good sense. And then, the ability to convince someone else of the correctness of your argument. 

In the Athenian "schools" where this approach to the seeking of truth was systematized and honed, disciples would listen to teachers, and then dialogue with them, and with each other.  Those who stood out from the rest by exhibiting good reasoning advanced to become assistants, or "star pupils" in the school; thus did Socrates excel among the disciples of Plato, and thus did Aristotle excel l among the disciples of Socrates.  They challenged their teachers and fellows with good reasoning. 
Aristotlian rhetoric has been used and recorded throughout all of the history of Western civilization, and it is heavily entrenched in English classical literature.  Unfortunately, much of that classical literature is today dismissed as the "unimportant" output of old, dead English poets.  And our public school education systems have virtually re-written the entire history of Western man in a completely negative way, so that most modern students are disinclined to pursue or seek original Western literature on their own. 

I have stated elsewhere that I have learned more from good arguments than I have from all the books I have ever read; that may be because a really good argument forces you to really confront your own words, as well as those of the opposite argument.  It forces you to think deeply.  The best arguments I ever had were with my Pastor, Fr. Mike, who was my mentor during my course work in the Lay Pastoral Ministry Program (LPMP.)  The mentoring program required regular weekly meetings between mentor and student, to discuss the classes of the week, readings, assignments and spiritual direction.  Our weekly meetings soon settled into longish dinner meetings, usually in the far corner booth in the quieter back room of Franco's Italian Restaurant in Dayton; a great Italian restaurant. 
Fr. Mike had a way of casually and easily destroying my initial arguments; but over time, it got more and more interesting.  He had a way of listening to my position statement, and then slowly repeating it back to me, word for word, and then systematically picking it apart, point by point.  At first, it was almost humiliating; but I quickly got better at more properly and thoughtfully formulating my argument in the first place, before stating it.  (Take this as a warning, before you argue with a priest: they really study philosophy in seminary, among other things.  Be prepared.) 
These discussions were the best part of the whole LPMP program.  Many times, after these talks, I would burn the midnight oil reading, researching and making notes, to be better prepared next time.  It was never enough to state an opinion, or just make a casual statement off the top of my head, or respond too quickly to a question.  If I couldn't back it up with something, right now, the statement was unacceptable.  I had to know whereof I spoke, before I spoke.  Not an easy thing, for a blitherer like me. 
Toward the end of the program, these sessions were the one part of the whole program that I really looked forward to.  The program had some real difficulties, because I argued bitterly with most of the professors over their extremely liberal, unorthodox and clearly improper Catholic teaching.  The mentoring sessions with Fr. Mike were a break from all that; they were like visits to an oasis of orthodoxy, true Catholicism and spirited dialogue.  And, there was always a very good meal involved. 

What got me thinking about all this was another perhaps precocious, perhaps specious, warning from Glenn Beck.  This one warned about the possibility of the loss of all electronics, everywhere, in one fell swoop.  Whether from attack-gone-wild involving EMP (Electronic Magnetic Pulse) weapons, or, more likely, a storm of solar flares, we could suddenly find ourselves devoid of electric devices, and with no electricity in our homes or work places.  Unlikely?  Yes.  Impossible?  No. 
Gigantic solar-flare storms have happened in the past, but we have never been so utterly dependent upon electricity before.  A gigantic electro-magnetic surge of the kind we're talking about would "fry" microchips and circuit boards, rendering the electronic device permanently inoperable.  Today, that means cars, and airplanes, and trains, and just about every transportation and communication device in existence.  Computers would be fried, and so would radios and TVs.  So would your GPS.  Whole power plants would be knocked out.  Along with refineries, and every sort of factory. 
Life would become simpler, as the Eco-Nazis imagine and day-dream it should be, but I submit that they might be the least prepared to deal with it.  The art of warfare would return to relying on the disciplined use of rifle and bayonet, and those not skilled with those weapons might be destined to death or slavery at the hands of those who were. 
Personally - and this is purely opinion - I don't believe it would be as widespread, as catastrophic or as permanent as some believe.  It is possible to protect electronics from pulses by use of a Faraday Shield.  While all electronics are not so protected, I believe a significant number of them are, particularly military electronics.  I can't believe the military would not have thought of protecting ships, planes, tanks and various electronics from such an event. 
A car, provided the skin of the car is made of conductive metal, is a sort of Faraday shield.  The principle of the shield is that you surround what is to be protected with a metal "skin" so that the electro-magnetic pulse induced electric current will follow the conductive skin and go around the inside rather than through it.  That is why people inside a car are somewhat protected from a lightning strike; the gigantic electric surge goes all around the car body rather than right through it. 
Many electonic devices already contain a small Faraday shield surrounding components that emit RF (Radio Frequency) waves, which might harm other electric components in the same device.  It would be a simple thing to surround the whole circuit board with a Faraday shield.  I cannot believe that military laptops and electronic devices are not protected; I certainly hope not. 
Similarly, it would be hard to believe that satellites, including  GPS satellites, would not be protected by Faraday shields, since even small solar flares are more of a threat out there in space than they are here on the surface of the earth. 
What I suspect, but cannot know with certainty, is that all planes and all cars and all computers would not be disabled.  And if that's the case, then it would not take so much time to get power stations back on line and the power grid restored.  In other words, it might be a temporary very serious problem. 

The dying art of argumentation should worry us more.  Historically, the best arguers wound up in politics, or as highly prized political advisers.  Read the Federalist Papers, and the Anti-Federalist Papers, containing the earliest debates and arguments that formed America, and you will see why our Founders and Framers rose to the top of the heap.  They were brilliant.  What they came up with, through argumentation, was a marvelous work of genius: Constitutional America. 
Today, I do not see one good argument coming from any elected Congressman or Senator in Washington. 
Not one. 
And that, to me, poses more of a threat to Constitutional America than any EMP or Solar Flare possibility.  The Democrats, with Obamunists in the lead, and despite their oaths of office, are clearly anti-Constitutional in every single tactic and stratagem they pursue.  They are openly attacking everything in the Bill of Rights.  They are openly attacking the very principle of sovereignty and sovereign borders, which means national integrity.  They are alienating traditional allies, and they are encouraging, and even paying our traditional enemies.  They are purposely spending and borrowing us into economic oblivion, while printing and/or digitizing American dollars into worthlessness.  All to the cheers of a dumbed-down and increasingly dependent moron vote, that forms a larger and larger segment of the American voting populace. 
And what do we see from the opposition? 

They form political "gangs" to cooperate and get things done.  Today, it's a gang of eight; past manifestations have included a gang of fourteen; it is always a gang of an even-number, because it always contains an equal number of the two great political Parties. 
What these gangs of even-numbered-fools are formed to cooperate in is the systematic, piecemeal destruction of the Constitution, and Constitutional America. That is what the Marxocrats are after, and the Republicans who join even-numbered gangs do so to "compromise" with them.   

How, exactly, do you compromise on any Constitutional principle without weakening it? 
How do you compromise with the existing state of American national sovereignty without weakening it? 

You don't.  It is quite impossible. 
Yet we have Republican office holders willing to cooperate in "background checks" or other infringements on the right of the citizenry to keep and bear arms, ostensibly to keep guns out of the hands of criminals and the "dangerously mentally unstable." 
But, why are criminals and dangerously mentally unstable people loose among the citizenry in the first place? 
They don't even ask the most glaringly obvious questions. 
They would rather cooperate in infringing the rights of the law abiding and the mentally stable than do anything about the real problem. 
And we have Republican office holders willing to cooperate in finding some path to normalcy for millions upon millions of criminal aliens, who are already increasing our dependent population, and who will eventually join the moron vote and the Santa Clause vote opposing Constitutional America and rendering the Republican Party into permanent political irrelevance. 
All of them took an oath of office to protect our American Constitution against all enemies, foreign or domestic.  I doubt many of them took it as seriously as the Framers intended. 

The worst among those representing us are evil and duplicitous.
The best among those representing us are fools, easily duped by better politicians. 
What more can I say? 
Pray for Constitutional America. 

=====
Sarcastic Acronym Hover-Link Footnotes: For the convenience of those readers using devices that lack a mouse, these footnotes are provided for all webpages, in case any webpage contains any hover-links. (If you don't have a mouse, you can't "hover" it over a link without clicking just to see the simple acronym interpretation. Click any footnote link to see the acronym and a detailed explanation; "hover" the mouse over it just to see the simple interpretation.)
SLIMC1
Secularist Liberal Intellectual Media Complex
GESGOEAEOT2
Gradually, Ever So Gradually, Over Eons And Eons Of Time
PEWAG3
Punctuated Equilibrium's Wild-Assed Guess
TTRSTF4
Them There Real Scientifical-Type Fellers
TTRSPTF5
Them There Real Smart Perfesser-Type Fellers
TTRSJTF6
Them There Real Smart Journalistical-Type Fellers
SNRTACBT7
Surely No Right Thinking Adult Could Believe Today
STNSEACPB8
Surely Today No Serious Educated Adult Could Possibly Believe
WDN9
We Don't Know
BMDFP10
Baboons, Mongrel Dogs, Filthy Pigs and ...
HBAACOTE11
Human Beings Are A Cancer On The Earth
ACLU12
Anti-Christian Litigation Union
FLORMPORIF13
Flagrant Liar, Or, Mindless Parrot, Or, Innocent Fool
MEJTML14
Marxist Ends-Justify-The-Means Liar
IEJTML15
Islamic Ends-Ends-Justify-The-Means Liar
MPAV16
Marxist Principles And Values
WBESSWG17
Wise, Benign, Elite, Super-Scientific World Governance
TRMITM18
The Reason Man's In This Mess
IYI19
Intellectual Yet Idiotic
TTRSCBTF20
Them There Real Smart Catholic Bishop Type Fellers
IACMPVND21
Illegal-Alien-Criminal Marxocrat-Party-Voting Nation-Destroyers
PEJTML22
Palestinian Ends-Justify-The-Means Liar
PSYOP23
"Psychological Operation" Mind Trick
CDC24
Covid Developmentally Challenged
LGBTQ+25
Every Letter Represents A Serious Psychotic sexual Identity Disorder
[All Web Pages listed in Site Map by date-of-publication;
oldest at the top, newest at the bottom of the list.]

Culture=Religion+Politics;  Who Are We?  Vic Biorseth
The Brilliantly Conceived Organization of the USA;  Vic Biorseth
Return to the BLOG page
Return to the HOME PAGE
Subscribe to our Free E-Zine News Letter
Respond to This Article Below The Last Comment

Comment
Respond to this WebPage immediately below the last comment.
Or,
---
Date:   Thu Nov 20 2014
From:  Vic Biorseth
Comment:  
Changes pursuant to changing the website URL and name from 
Thinking Catholic Strategic Center to
Catholic American Thinker.
Pulled the trigger on the 301 MOVE IT option June 1, 2014. Working my way through all the webpages.  . 
Regards,
Vic
---
Language and Tone Statement

Please note the language and tone of this monitored Website. This is not the place to just stack up vulgar one-liners and crude rejoinders.  While you may support, oppose or introduce any position or argument, submissions must meet our high Roman Catholic and Constitutional American standards of Truth, logical rigor and civil discourse.  We will not participate in merely trading insults, nor will we tolerate participants merely trading insults.  Participants should not be thin-skinned or over sensitive to criticism, but should be prepared to defend their arguments when challenged.  If you don't really have a coherent argument or counter-argument of your own, sit down and don't embarrass yourself. Nonsensical, obscene, blindly & doggedly anti-Catholic, anti-American, immoral or merely insulting submissions will not be published here.  If you have something serious to contribute to the conversation, be prepared to back it up, keep it clean, keep it civil, and it will be published.  We humbly apologize to all religious conservative thinkers for the need to even say these things, but the Hard Left is what it always was, the New Leftist Liberals are what they are, and the Internet is what it is. 
"Clickbait" advertising links are not acceptable for posting here. 
If you fear intolerant Leftist repercussions, do not use your real name and do not include email or any identifying information.  Elitist Culturally Marxist Pure Authoritarians cannot and will not tolerate your freedom of speech or any opposition to their rigid authoritarian, anti-equality, anti-life, anti-liberty, anti-property, hedonistic, anti-Constitution, pro-Marxist, pro-Islam, anti-Catholic, anti-Christian, anti-Semitic, anti-male, sexist, pro-homosexual, anti-heterosexual, anti-white, racist, anti-Western, anti-American, Globalist, anti-Nation, blatantly immoral, totally intolerant and bigoted point of view. 
Copyrighted Material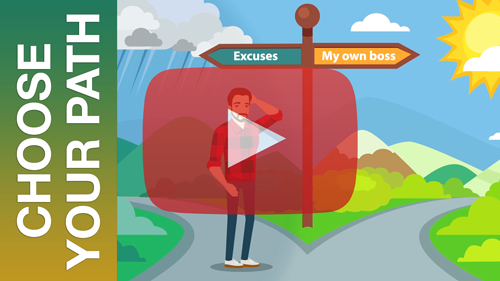 Solopreneur Opportunity Links, for a
Solo Build It WebSite