Site best viewed on a computer screen - not optimized for cell phones
Latest 50 articles published or updated here: BLOG (Web-Log) Page

Politicized Courage:
Marxocrat-Party sponsored popular opposition to nature.
On the Marxist reversal of Vice and Virtue using their new phony politicized courage.
Vic Biorseth, OWM; Thursday, February 20, 2014
http://www.CatholicAmericanThinker.com
How did it ever come to be that "coming out" and publicly announcing your preference for sexual perversion and unnatural forms of unchastity is seen as "courageous"?  Why is it always so roundly applauded and celebrated, everywhere, every time it happens? 
How did it ever come to be that publicly renouncing sexual perversion and unchastity itself, in any form, is seen as intolerant, and bigoted, and discriminatory, and even evil?  Why is it always so roundly denounced and attacked, everywhere, every time it happens? 

Is renouncing the unnatural now seen as the cowardly thing to do, while championing and advertising such evils is seen as the courageous thing to do? 
In a word:  Yes. 

In the new Politicized Courage we see the best example of the success of the Left in reversing vice and virtue in the popular psyche.  What was once virtuous is now vicious; what was (and is) just naturally vicious is now virtuous. 

In the Catholic view, man is good, but fallen, and in need of voluntarily cooperating with the freely given Grace of Redemption.  In the Calvinist view, man is totally depraved, incapable of cooperating in his own redemption, and only the elect are "predestined" for redemption.  In the Lutheran view, man is depraved, but it is possible to be both just and sinner, and the just sinner may cooperate with redemptive grace.  
In the Libertarian view, absolute truth is denied; right and wrong is applicable only one man at a time, for there is no standard that can be universally applied in the absence of any absolute truth.  We Oppose Libertarianism  because of its denial of absolutism, which is tantamount to a denial of God.  In the absence of any absolute moral norm, it cannot be said that anything is, in and of itself, intrinsically evil and wrong, in all circumstances.  And yet, Human life is either sacred, or it is not.  That is just black and white.  Do whatever you want without hurting anyone else sounds pretty good, but it only sounds good.  Moral relativism equals variable reality.  Libertarianism is a stepping stone to absolute amorality. 

In the Marxist-Atheist view, there is no such thing as grace, redemption, sacredness, depravity, good, evil, right or wrong.  Nor is there any real purpose for being, other than to compete for the power to control everything.  So the Marxist-Atheist agenda always involves lies and deceptions aimed at convincing the believing majority of some false "truth" promoted by the unbelieving Marxist-Atheist minority. 
Since I am Catholic, and this is a Catholic website, I hope I may be excused for preferring the Catholic teaching over all others.  The Church teaches that the Law of God is, before anything else, written on the hearts of men, as the Natural Law, authored by the Divine Author of nature.  That is what makes man "good".  It is in our human nature to do what seems natural.  Now, there is much, much more to Catholicism than that, but that's as deep into it as we need to get into here. 

The Marxist-Atheist agenda always, always opposes nature.  Just about every cause the American Marxocrat Party sponsors and champions opposes natural law and nature itself in some way.  In so doing, it opposes reality, and reality is just another word for truth.  Opposing truth is job one in this camp; but let us here just consider Marxist-Atheist opposition to nature. 

We're not just talking about the clear and obvious "Earth and Environment" gigantic government hoaxes and frauds, such as the Global Warming fraud, the Human Population Problem fraud, the Earth's Limited Resources fraud, the Deadly Fossil Fuel fraud, the Ozone Hole fraud, the Acid Rain fraud, and so forth.  There is no real natural science supporting any of these purposeful, government-growing, citizen rights-restricting political hoaxes.  Scientism, yes; natural science, no. 

Narrowing our focus further, we are, here, not talking about the obvious "Human Nature" gigantic government hoaxes and frauds.  These include the multitude of frauds described in the Femi-Nazi Movement webpage.  These are the frauds that deny the biological, physiological, temperamental and psychological differences between man and woman.  Musco-skeletal differences, obvious differences in size, strength and aggressiveness are similarly dismissed.  Even clear cellular, and sub-cellular differences, including DNA level differences, are openly denied.  The only differences between men and women are held to be "Institutional" differences involving learned behaviors. 
Right. 
Nor are we here discussing the obvious gigantic government invented hoax declaring that HIV = AIDS = DEATH.  Here, the infectious but perfectly harmless HIV retro-virus is fraudulently linked to AIDS, as the sole cause of AIDS, which, in and of itself, is not infectious at all.  Never was.  HIV, having no symptoms, cannot even be considered a "disease".  There is no such thing as a disease with no symptoms.  And a causative link between HIV and AIDS, even to this late date, has never been scientifically established. 
(If you don't want to get AIDS, don't take drugs; especially any AZT - like drugs as treatment for HIV or AIDS.  (AZT is a deadly bone marrow poison.))

There is no real science backing any of these purposeful government frauds. Scientism, yes; real science, no. What that means is Democratic Science; a Science of consensus, rather than the Scientific Method. "Science" that enjoys the near unanimous support of the giant fellowship of TTRSTF4 , and the giant fellowship of TTRSPTF5 , and all of Public Education, and the beloved and trusted SLIMC1 , and the giant fellowship of TTRSJTF6 , and - most dangerous of all to freedom - the large and ever growing segment of the purposely dumbed-down American population known as the Moron Vote. They who believe whatever the government tells them, and they vote.
The government frauds we are talking about here come out of the larger Homo-Nazi Movement fraud.  The false "Science" behind them is described in Refuting Scientism, which tells us that there is no real science here.    The Marxocrat - Obamunist - government goal here is to reverse the American understanding of vice versus virtue.  To praise evil and damn good. 
We have shown in these pages that Comrade Obama (peace be upon him) favors Marxism and favors Islam over the American Constitution.  Because Marxism has a long historical record of oppressing homosexuals, and Islam has a long historical record of killing homosexuals, we see that he, who appears to be both Marxist and Moslem, is lying when he pretends to champion open homosexuality.  He is merely playing the homosexual movement against the American Constitution, just as he plays the Marxist movement, and plays the Islamist movement, against America. 

The success of these particular lies could be the ones that spell our Constitutional and national doom.  I submit that they may be even more harmful to America than our purposefully growing national debt, and the economic catastrophe that looms over us all, thanks to Marxocrat - Obamunist "Stimulus" and "Infrastructure" and "Investing In The Future" lies.  They strike at the root source of American greatness, which is, the Christian guiding ethos of the American people itself.  The collective citizen sense of right versus wrong.

So we see a college football star, awaiting the NFL draft, publicly announcing that he enjoys practicing illicit, unnatural, twisted and perverted sex with other immoral or amoral perverted men. And the whole of the ideologically-Marxist SLIMC1 cheers him on, celebrates the announcement all over print and broadcast media, elevates him to hero status and produces all sorts of elevating commentary and editorializing on what a major step this is for the NFL in particular and mankind in general. The football player is now a national hero.
Why?
If the only result of announcing to the world that you are an active homosexual pervert is adulation, encouragement and public elevation to hero status, what's heroic about that?  How much courage does that take, and why even call it courage?  Where was any risk? 

What is the ultimate cultural goal here?  Could it be to make the whole NFL, and eventually the whole world, homosexual?  Would mankind then be better off, somehow?  Why congratulate and  cheer such an evil, twisted thing? 

If and when some team drafts this open homosexual, woe be unto any decent, respectable team mate who refuses to shower with him in the same shower room, or to change clothes with him in the same locker room.  For that refusal will not be considered courageous; quite the opposite.  It will be publicly damned as cowardly, homophobic, discriminatory, oppressive, backward and even, horror of horrors, perhaps religious.  (It doesn't get any lower than that.) 
No one - absolutely no one - will be allowed to make even the slightest negative comment about this publicly announced openly homosexual pervert, without being viciously attacked by all available authorities, critics, commentators and editorialists. 
Courage is now politicized.  Right and Wrong have swapped places. 

No one should be surprised.  But perhaps too many generations have already been cranked through Marxist-dominated public education, and perhaps too many through Marxist-dominated higher education, all the while having that government indoctrination solidly reinforced by all the propaganda from the Marxist-dominated news media and Marxist-dominated entertainment industry.  The Moron-Vote is not, as you might surmise, populated solely by a semi-literate underclass.  There are plenty of both literate and semi-literate college graduates, even with advanced degrees, among them. 
Am I saying our cultural drift into sexual licentiousness is Marxist? 
Yes I am. 
The whole '60s era Sexual Revolution was just one part of a larger failed attempt at Marxist revolution.  The old German Marxists who formed the infamous Frankfort School infiltrated American education and began directing the education of future educators early on.  This was the sexual part of Cultural Marxism designed to move us closer to eventual Socialist revolution. 
The remarkable thing is that all of this information is available; it's all written down.  It's like Hitler's Mein Kamph all over again.  Marx's Communist Manifesto attacks not only religion, not only the free market, not only private property, but the normative family and sexual morality.  We have the Communist Party's Formalized Goals for all operatives working under-cover in non-Communist lands.  To know what they intend to do to us, all we have to do it open our eyes. 
You should read, and study, and understand, what Senator Joe McCarthy tried to do in the now infamous McCarthy Hearings in the '50s.  What he said was true.  But he was virtually destroyed, not by any evidence, but by ad hominem attack, political rhetoric, character assasination and piled-on propaganda produced by the very people he was charging - the News Media - which was already largely dominated by Marxist ideology.  Today, it is worse. 
Much worse. 

The SLIMC1 went completely Marxist, and Hollywood along with it, long before the whole Democrat Party morphed into the Marxocrat Party of today. That Party had been going dark from Woodrow Wilson on, but there were still a few anti-Communist, pro-Constitution Democrats around until relatively recently. John Kenedy may have been the last one.
Many today wonder aloud how the News Media cannot see and recognize the threat to themselves and their own industry presented by this increasingly lawless administration.  What those who wonder don't realize, and perhaps never will, is that the News Media is in on it.  They are part of it.  They are nothing more than a another branch of this sitting government.  They aren't complaining because they are leading the parade.  The News Media is in bed with the sitting government. 
So now it is courageous to "come out" and publicly brag about your particular sexual perversion and unchastity.  And it is "Homophobic" to call perverted illicit sex a sin, let alone unnatural.  The twisted pervert who uses his mouth and his lower bowel as interchangeable sex organs, and publicly insists and demands that everyone on earth must know about it, is the new hero on the scene.  And the normal person who criticizes that twisted, demented, self-destructive activity in any way at all is in for mass attack, from political, news media, celebrity, employment and even legal quarters. 
They have won.  Right is wrong, wrong is right.  We are upside down. 
Or is that just how the media makes it appear to us?

I don't know about you, but I ain't buying it.  There are more of us than there are of them; they just have a bigger mouth, and they hold the microphone and control the TV screen, and they control the classroom.  At the moment, they control the whole damned government.  But not forever. 

We have talked about Fixing it all, politically speaking.  And, among the Cut the Spending pages, we recommended that we Cut Education entirely.  That would go a long way toward breaking the Marxist hold on primary education.  Educating children is not listed in Article 1 Section 8, or anywhere else in the Constitution.  The Federal government is not qualified to do education, nor is it Constitutionally allowed to have anything at all to do with education.  The whole Department is completely out of Constitutional scope and should be shut down. 
So how do we get the news media out of bed with the government?  The same way the Marxocrats got them in bed with the government in the first place.  We dis-invite them out of the White House, and off of Air Force One, and out of the House, and out of the Senate, and out of the whole Capital building.  We say I divorce thee three times.  We make the relationship between the government and the press adversarial, as it is supposed to be.  (It might be nice to do that to lobbyists, too.)  The News Media is supposed to be a check on the government, but not a part of it. 
The incestuous relationship between the Marxocrats and the Media will never end, so long as the Marxocrat Party exists, and so long as the Media is predominantly Marxist.  We all know that.  But the public shouldn't be paying for any part of it, it should be done on their own dime, and on neutral ground, paid for by someone other than the tax payers.  Members of the Press should have no more access to elected politicians than the public at large. 

The relationship between the Media and Constitutionalists is already adversarial; that is as it should be, for the whole government.  The annual Correspondent's Dinners should be terminated.  The special White House Press access and regular briefings should likewise be terminated.  There should never be any giant entourage of correspondents and reporters accompanying any elected officials anywhere on the public dime. 
There is nothing in the Constitution about granting favors or special treatment or even special access to the News Media.  Or even regular briefings or press conferences.  They can listen to public speeches the same as everyone else.  These days, technology being what it is, the Congress can post proposed legislation on a House website or a Senate website, and a President can post his recommendations on an Executive website.  And the media can report and editorialize about it all they want to. 

I have to wonder if the main reason Air Force One is so huge is to accommodate the absolutely unnecesary large entourage of News Media people.  Does an airplane intended to take the President from place to place really need to be the largest model on the planet? 

In the new Politicized Courage, an open, publicly-professed sexual pervert is courageous, even heroic, and those who renounce sexual perversion are the new cowardly.  The anti-mother who kills the baby in her own womb is "courageous" and "free" and even somehow "natural".  But how do the Obamunists and the Marxocrats, which is to say, how does the Mainstream News Media, portray the pro-lifer? 
Not quite the same, is it? 
But, these are strictly personal moral issues, and you can't legislate morality, says the Moron Voter. 
There are none so blind as they who will not see. 

=====
Sarcastic Acronym Hover-Link Footnotes: For the convenience of those readers using devices that lack a mouse, these footnotes are provided for all webpages, in case any webpage contains any hover-links. (If you don't have a mouse, you can't "hover" it over a link without clicking just to see the simple acronym interpretation. Click any footnote link to see the acronym and a detailed explanation; "Hover" the mouse over it just to see the simple interpretation.)
SLIMC1
Secularist Liberal Intellectual Media Complex
GESGOEAEOT2
Gradually, Ever So Gradually, Over Eons And Eons Of Time
PEWAG3
Punctuated Equilibrium's Wild-Assed Guess
TTRSTF4
Them There Real Scientifical-Type Fellers
TTRSPTF5
Them There Real Smart Perfesser-Type Fellers
TTRSJTF6
Them There Real Smart Journalistical-Type Fellers
SNRTACBT7
Surely No Right Thinking Adult Could Believe Today
STNSEACPB8
Surely Today No Serious Educated Adult Could Possibly Believe
WDN9
We Don't Know
BMDFP10
Baboons, Mongrel Dogs, Filthy Pigs and ...
HBAACOTE11
Human Beings Are A Cancer On The Earth
ACLU12
Anti-Christian Litigation Union
FLORMPORIF13
Flagrant Liar, Or, Mindless Parrot, Or, Innocent Fool
MEJTML14
Marxist Ends-Justify-The-Means Liar
IEJTML15
Islamic Ends-Ends-Justify-The-Means Liar
MPAV16
Marxist Principles And Values
WBESSWG17
Wise, Benign, Elite, Super-Scientific World Governance
TRMITM18
The Reason Man's In This Mess
IYI19
Intellectual Yet Idiotic
TTRSCBTF20
Them There Real Smart Catholic Bishop Type Fellers
IACMPVND21
Illegal-Alien-Criminal Marxocrat-Party-Voting Nation-Destroyers
PEJTML22
Palestinian Ends-Justify-The-Means Liar
PSYOP23
"Psychological Operation" Mind Trick
CDC24
Covid Developmentally Challenged
LGBTQ+25
Every Letter Represents A Serious Psychotic sexual Identity Disorder
[All Web Pages listed in Site Map by date-of-publication;
oldest at the top, newest at the bottom of the list.]

Culture=Religion+Politics;  Who Are We?  Vic Biorseth
The Brilliantly Conceived Organization of the USA;  Vic Biorseth
Return to the BLOG page
Return to the HOME PAGE
Subscribe to our Free E-Zine News Letter
Respond to This Article Below The Last Comment

Comment
Respond to this WebPage immediately below the last comment.
Or,
---
Date:  Tue Feb 25 06:08:29 2014
From:  Janet
Email:   
Location:  
Comment: 
There is so much wrong with this I don't know where to begin.  Let me begin with your statement
"In the Catholic view, man is good, but fallen, and in need of voluntarily cooperating with the freely given Grace of Redemption.  In the Calvinist view, man is totally depraved, incapable of cooperating in his own redemption, and only the elect are "predestined" for redemption.  In the Lutheran view, man is depraved, but it is possible to be both just and sinner, and the just sinner may cooperate with redemptive grace."
Not only is that not what all Catholics believe, not what all Lutherans believe and not what all Reformed believe.  But why on earth did you pick only those three? 
Then your broad brush condemnation of the libertarian argument did the same thing again.  All libertarians do not deny absolute truth.  Unlike you, they recognize that there are other belief systems and they don't try to force others into one or another, nor will they tolerate being forced into one or another. 
I will have more to say later after I calm down. 

---
Date:  Tue Feb 25 07:07:40 2014
From:  Vic Biorseth
Comment:  
Janet:
Re the Catholic view: you are quite correct, all Catholics don't believe in the innate goodness of man; but they should. 
Perhaps I should have said "in Luther's view ... " instead of Lutheran.  Luther was the first to split off in the Protestant Reformation, and all denominations descended from his original heresy. 
Perhaps I should have said "in Calvin's view ... " instead of Calvinist.  Calvin was the first new "denominator", if that's a word, to split off from Luther's original heresy. 
All Protestant denominations owe their existence to these two men, because they all split off from one of them, and they all hold to one or more of their invented Protestant dogmas.  Faith Alone; Scripture Alone; Predestination; etc. - all of these are Protestant dogmas, and none of them came out of the original Revelation or even out of the Scripture that came out of the original Revelation.  They are all worldly inventions of man. 
And, I beg your pardon, but all Libertarians do indeed deny absolute truth, else they could never say "what's right and wrong for me might not be right or wrong for you".  That is, definitively, moral relativism. 
Finally, I am not trying to force anyone into any particular belief system.  Doing that is against my religion, and against my American principles.  What I am resisting is all of American society, including me and you, being forced into Marxist-Atheist - Secularist behavior control, by law, through Obamunism supported by the Marxocrat Party, the Republicrat Party and the whole of the current sitting government. 

Regards,
Vic
---
Date:   Thu Sep 04 2014
From:  Vic Biorseth
Comment:  
Changes pursuant to changing the website URL and name from 
Thinking Catholic Strategic Center to
Catholic American Thinker.
Pulled the trigger on the 301 MOVE IT option June 1, 2014. Working my way through all the webpages.  . 
Regards,
Vic
---
Language and Tone Statement

Please note the language and tone of this monitored Website. This is not the place to just stack up vulgar one-liners and crude rejoinders. While you may support, oppose or introduce any position or argument, submissions must meet our high Roman Catholic and Constitutional American standards of Truth, logical rigor and civil discourse. We will not participate in merely trading insults, nor will we tolerate participants merely trading insults. Participants should not be thin-skinned or over sensitive to criticism, but should be prepared to defend their arguments when challenged. If you don't really have a coherent argument or counter-argument of your own, sit down and don't embarrass yourself. Nonsensical, obscene, blindly &doggedly anti-Catholic, anti-American, immoral or merely insulting submissions will not be published here. If you have something serious to contribute to the conversation, be prepared to back it up, keep it clean, keep it civil, and it will be published. We humbly apologize to all religious conservative thinkers for the need to even say these things, but the Hard Left is what it always was, the New Leftist Liberals are what they are, and the Internet is what it is.
"Clickbait" advertising links are not acceptable for posting here. 
If you fear intolerant Leftist repercussions, do not use your real name and do not include email or any identifying information.  Elitist Culturally Marxist Pure Authoritarians cannot and will not tolerate your freedom of speech or any opposition to their rigid authoritarian, anti-equality, anti-life, anti-liberty, anti-property, hedonistic, anti-Constitution, pro-Marxist, pro-Islam, anti-Catholic, anti-Christian, anti-Semitic, anti-male, sexist, pro-homosexual, anti-heterosexual, anti-white, racist, anti-Western, anti-American, Globalist, anti-Nation, blatantly immoral, totally intolerant and bigoted point of view. 
Copyrighted Material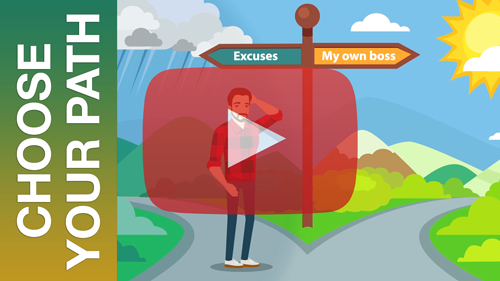 Solopreneur Opportunity Links, for a
Solo Build It WebSite