Download a Permanent Printable PDF Version of This Article.

A Palin Parker Ticket for 2012?

Vic Biorseth, Thursday, December 31, 2009
http://www.CatholicAmericanThinker.com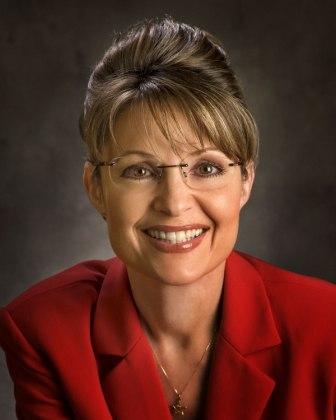 By now you all know how I feel about Sarah Palin; if not, go read all my comments after the Hatred of Palin page and then continue reading here.
I believe she is the best thing going for leadership of a restored Republican Party.
She is a proven executive, a conservative, an independent Republican, an extremely popular figure, a strong woman with solid, unshakable American moral standards, and there is absolutely nobody out there who knows more about energy and conservation than she does.
That's who Sarah Palin is.
So, who is this Star Parker person?
Some time back we attended the annual Dayton Right to Life fund raiser, and Star Parker was the featured speaker. Her presentation was exceptionally good; we both agreed it was an absolute knock-out. Star Parker has got to be one of the most dynamic, soul-stirring and motivational speakers we have ever heard, and we have heard the best.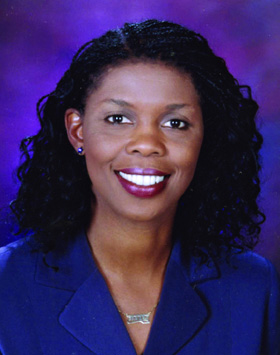 She had several books there for sale, and I bought one, titled the White Ghetto, Star Parker, published by Nelson Current. Unfortunately, I didn't get to get my copy signed and shake her hand, because the lines were quite long and we had to go. But then work, activity on this website and other issues took command of my attention and the book just laid around unread until recently. She didn't strike me as a politically oriented person. A strong woman of conviction, a devout Christian, definitely a mover and a shaker, but, not a woman of political aspirations. However … I read Sarah's Going Rogue, and something in it stirred my memory and pointed me back to some of Star Parker's words.
Long story made short, I picked up Star's book, couldn't put it down, and just finished it. It's the story of where we are going, and it is not to a good place. What we have all watched happening to our black community is exactly and precisely the same thing that is now happening to the rest of our whole community of America. "White" America is not that far behind black America in the slide down the slippery slope of degeneracy. We are degenerating as a culture, as a recognizable people, as a nation. The American black inner city ghetto is just showing the rest of us where we are all headed.
Star Parker is a perceptive woman who has diagnosed the social toxin, and who has the social antidote, and it is – morality, pure and simple. The simple morality born of the Judeo-Christian Ethos of which this nation was born and constituted.
Star Parker is saying all the things this Website has been saying from the beginning, only saying it better, in fewer words, and with greater clarity. She may not see herself as any sort of political candidate, but I do, you should, we need her more than she needs any high office, and we need to try to draft her or convince her to go where she can really make a difference, which is on the Republican ticket with Sarah Palin.
America needs to get moving in the direction these two ladies are already moving in, and what better way for that to happen than with them leading the way. They live and breath American Exceptionalism.
How could two such different ladies from two such wildly different backgrounds end up with such strikingly similar core values, economic principles and high moral standards?
Sarah was raised as a rugged individualist, tight family member, worker, earner, contributor, business-person, with the co-dependent twin senses of liberty and responsibility in the very Alaskan air she breathed, from birth.
Star is a former welfare-mom, abortionette, government-dependent, druggie, shoplifter and general all around ghetto low-life. She had a turning; an awakening; a recognition of Truth; an encounter with a decisive point that began to allow her to see a better way. It was The Way.
Sarah was raised in it, but Star came to it the hard way. She learned of it, sought it, and got it. She educated herself, even to advanced degrees, and now spends her strength motivating others to do likewise, and showing us all the sheer cliff that is straight ahead on our current cultural path.
Both have proved that they can git-r-done.
Those of us ordinary citizens who love America are so pissed off at the status-quo and at the very notion of "professional" politicians and "experienced" politicians that this combination could not only win, but win big. We have a rogue Alaskan governor who ran for VP, and a politically-inexperienced academic, fire-brand moralist and motivational speaker, both of whom know what none of their political opponents and damned few of their political contemporaries know, and that is, quite simply, right from wrong.
The same sense of telling right from wrong that animated the founders, that formed the basis of our Constitution and the foundation for our civil law, and that animates Christians and Jews all over the world. It is the sense of telling right from wrong that came out of Western Civilization and the long, long tradition that culminated in America. All of that is lost on the Marxist opposition. They don't know right from wrong.
We have economic problems, yes. And we have ecological problems, yes. And we have energy problems, and we have enemy problems, and we have problems of revolutionaries within our borders, and we have problems with our borders, and we have problems with Islam, and we have problems with education, and we have problems with apathy, and the list goes on. But there is one American problem that tops them all, and relates to every other problem.
It's the morality, stupid.
The current sitting government contributes to and enflames each and every major problem we face in America and makes it worse instead of better. At the root, the current sitting government is so immoral as to be labeled evil. They love and promote sodomy and public faggotry, they love and promote medically unnecessary abortion on a massive scale, and they are so deeply mired in illegal political shenanigans and un-constitutional politics that they can't see past the next payoff or kickback or promised political appointment.
The Marxocrat Party, and the Courts they own, and our leading academics, and the intellectual elites, and the show-biz personalities and celebrities, and the SLIMC1 , all, absolutely despise us and they despise our religion, and they despise our morality, and they seek to suppress it, and they seek to suppress us.
Just look at what they're trying to do to Sarah. Look at what Saturday Night Live does to her; look at the latest Doonsbury cartoons of her. She represents us. It is the vast American Middle Class that they so despise and that they so viciously attack. It is the very idea of how we live our lives and how we interact that they so despise, and that they intend to destroy. It is the American Ideal itself.
It is the correct way to live a traditional Judeo-Christian life in America that they fear and hate and treat with contempt and seek to destroy.
Sarah and Star are both so young that they could lead us in right paths for eight years, switch places, and lead us for eight more. The path to that possibility begins when we remember in November of 2010, and we begin to throw the Marxist bastards out of American political office.
Maybe one or the other may not agree; but I can dream, and I can hope, and I can pray. This I know: America isn't going to improve without fasting and prayer and a major turning of her people.
Pray for America, and remember in November.
=====
Return to Latest page
Return to HOME PAGE
Hover-Link Footnotes:  For the convenience of those readers using devices that lack a mouse, these footnotes are provided for all webpages, in case any webpage contains any hover-links.  (If you don't have a mouse, you can't "hover" over a link.)

SLIMC1
Secularist Liberal Intellectual Media Complex
GESGOEAEOT2
Gradually, Ever So Gradually, Over Eons And Eons Of Time
PEWAG3
Punctuated Equilibrium's Wild Assed Guess
TTRSTF4
Them There Real Scientifical Type Fellers
TTRSPTF5
Them There Real Smart Perfesser Type Fellers
TTRSJTF6
Them There Real Smart Journalistical Type Fellers
SNRTACBT7
Surely No Right Thinking Adult Could Believe Today
STNSEACPB
8
Surely Today No Serious, Educated Adult Could Possibly Believe
WDN9
We Don't Know
BMDFP10
Baboons, Mongrel Dogs, Filthy Pigs
HBAACOTE11
Human Beings Are A Cancer On The Earth
ACLU12
Anti-Christian Litigation Union
FLORMPORIF13
Flagrant Liar, Or, Mindless Parrot, Or, Innocent Fool
MEJTML14
Marxist Ends-Justify-The-Means Liar
IEJTML15
Islamic Ends-Justify-The-Means Liar
MPAV16
Marxist Principles And Values
WBESSWG17
Wise, Benign, Elite, Super-Scientific World Governance
TRMITM18
The Reason Man's In This Mess
IYI19
Intellectual Yet Idiotic
Respond to This Article Below The Last Comment

---
Date: Tue Feb 09 22:32:48 2010
From: Stan
Email:
Location:
Comment:
Again, on another topic, you're dreaming. First, Palin can't win because nobody in their right mind is going to take her seriously. Second, despite any wishful thinking, Parker is not going to garner the black vote. Third, the two of them together are not going to deliver the women's vote. We need some serious candidates here, not just moralists and unrealistic day dreamers.
---
Date: Wed Feb 10 06:14:57 2010
From: Vic Biorseth
Comment:
Stan:
Well then, if what you say is true, the Marxist Democrat Party and the Marxist SLIMC1 must not be in their right minds, because they are definitely taking Sarah Palin seriously. They can't get her out of their heads or out of their headlines. They attack her day and night, on frivolous things. They are telling the world who they fear the most, and it is Sarah Palin. With good cause. If she runs as a Republican, she will get the nomination; there is nobody more solidly in the people's corner, and the people know it. If she gets the nomination, she will win the Presidency, because there is no Democrat alive who can stand against her in a fair American political contest.
To hell with the black vote. The so-called black vote will not go for a conservative black anyway. What is needed is the thinking vote. To hell with the women's vote. The radical "women's vote" will not go for a conservative woman anyway. What America needs is a pro-Constitution vote, and the American voters know it. What we need is no compromise conservative candidates
There is nothing unrealistic that these two capable women bring to the table. The American people are so pissed, and Sarah is now so popular, that she doesn't need to carefully select a running mate who can deliver certain states or regions or voting blocks. It's gone too far in the wrong direction for that old necessity to be valid. What is needed is a total change, so the running mate should be someone who will commit to a return to Constitutional America, period.
The fact that both candidates would be women would be a nose-tweak to the Lefties and nothing more. The fact that one of them is a black would be a nose-tweak to so called "black leadership" and nothing more. The fact is nobody who loves America as she was is going to particularly give a damn about the sex or race of the candidates. What we are enraged about is the damage being done to our Constitution and our nation.
We don't need the feminist vote, or the black vote, or the Marxist vote, or the Hispanic vote, or the homo vote, or the abortionist vote, or the porno vote, or the union vote, or the Keynesian vote, or the NEA vote, or the ACORN vote, or the lawyer's vote, or the vote of any of the fragmentary groups currently in the Democrat "Big Tent."
We need moral decisiveness.
What America needs is, one, a return to decency, and two, a return to government of the people, by the people and for the people. That means decisive, committed leadership; that combined with passage of the Fair Tax should begin to turn America back into the wind and in the right direction.
Regards,
Vic
---
Date: Sun Aug 21 19:30:40 2011
From: F. I. Trooper
Email: missioimmaculatae@gmail.com
Location: La Crosse, Wisconsin, U. S. A.
Comment:
Here's an interesting article regarding the hatred for Palin that some have expressed. It is from Janet Morana, Executive Director, Priests for Life and Co-Founder of the Silent No More Awareness Campaign. The Attacks Aren't Because Palin Is Pro-Life… by Janet Morana (See response below; Vic)
---
Date: Mon Aug 22 06:31:32 2011
From: Vic Biorseth
Comment:
F. I. Trooper:
I got that letter too, and published it in the Hatred of Palin webpage. See also the Elitism Vs. Palinism webpage.
All the nay-sayers and detractors of Sarah could be in for a surpise – I sincerely hope. I love the way so many "conservative" commentators say, in the same breath, how Sarah is all washed up because "The Press" has done her in, and, how they would never, never allow "The Press" to pick their conservative candidate for them.
Sarah seems to be toying with The Press these days; they are tripping over each other just trying to keep up with her, predict where she's going, and get set up for it, and then rush somewhere else because she doesn't ever do the predictable. They've been reduced from journalists to mere celebrity-chasing paparazzi. By their own choice. I love it.
If she announces, "The Press" will be thrown into a frothy foaming flummox. While I do like Alan West and Herman Cain, I am holding out hope for a strong Tea Party, two-woman ticket, and I remain convinced, politically speaking, that Sarah Palin could kick Democrat ass so hard it would beg for mercy and cry for mama. And then, after a resounding victory, she would begin to turn the Republican Party into something worthy of the name it got under President Lincoln.
Regards,
Vic
---
Date: Mon Aug 22 22:14:21 2011
From: Paul
Email:
Location: Charllottsville, VA
Comment:
You hit the nail on the head – most commentators say that Palin has been irreparably damaged by the press, and then they say that they would never let the press pick their candidate for them. They have already let the press pick their candidate for them, or at least they have already let the press eliminate a good candidate for them.
What about Michelle Bachman? Don't you think she would be a stronger candidate than Parker?
---
Date: Tue Aug 23 05:58:20 2012
From: Vic Biorseth
Comment:
Paul:
Right you are. But what a lot of "conservative" commentators have not yet recognized is this: Today, no one with half a brain is paying any attention to "The Press" any more. The SLIMC1 is now so recognized and so discredited as to be nearly ineffective. People are turning to talk radio and the internet.
Go to http://web.gbtv.com, register, and begin watching TV on your computer, Ipad or whatever. It's cheap, and well worth it. Turn off the crap, and get into restoring your country.
Re Michelle Bachman, the fact is I like her more than any man who is running; I just like Sarah and Star more. I think they are a little more adept at debate, where they have the aggressive potential of bulldogs and the command of the language required to drive points home. I particularly like Michelle because she keeps proving to be a stalwart champion of the Tea Party and therefore of the Constitution – not just a supporter, but a champion, which is the sort of candidate America needs. I am very happy to see multiple good candidates out there in our corner of the ring. What we need as a Republican candidate for President is a candidate who absolutely will not compromise on our Constitution. Finally. If they might be required to swear an oath of office to defend it, then they should not ever be willing to compromise on any little part of it.
Again, regarding "conservative" commentators and "The Press" – The SLIMC1 is dead; long live the internet.
Regards,
Vic
---
Note:
Monday, September 24, 2012
As part of the ongoing effort to upgrade this whole website, upgraded this webpage to the new BB 2.0 - SBI! 3.0 release and to make use of the new reusable code features.
An earlier phase of this major conversion corrupted or adversely affected some fonts, alignments, quotes and tables in the previously published webpages. Not to worry; this phase is converting them all, one by one. Eventually, every webpage on this site will have the same look and feel as this one.
LOVE this new release!
Regards,
Vic
---
Date:   Tue Jul 08 2014
From:  Vic Biorseth
Comment:  
Changes pursuant to changing the website URL and name from 
Thinking Catholic Strategic Center to
Catholic American Thinker.
Pulled the trigger on the 301 MOVE IT option June 1, 2014. Working my way through all the webpages.  . 
Regards,
Vic
---
Language and Tone Statement

Please note the language and tone of this monitored Website. This is not the place to stack up vulgar one-liners and crude rejoinders.  While you may support, oppose or introduce any position or argument, submissions must meet our standards of logical rigor and civil discourse.  We will not participate in merely trading insults, nor will we tolerate participants merely trading insults.  Participants should not be thin-skinned or over sensitive to criticism, but should be prepared to defend their arguments when challenged.  If you don't really have a coherent argument or counter-argument of your own, sit down and don't embarrass yourself. Nonsensical, immoral or merely insulting submissions will not be published here.  If you have something serious to contribute to the conversation, back it up, keep it clean and keep it civil.  We humbly apologize to all religious conservative thinkers for the need to even say these things, but the New Liberals are what they are, and the internet is what it is. 

If you fear intolerant Leftist repercussions, do not use your real name and do not include email or any identifying information.  Elitist Authoritarian Leftists will never tolerate your freedom of speech, nor will they tolerate any opposition to their own anti-Christian/anti-American/pro-Marxist/immoral/anti-white racist/bigoted point of view. 

---
Copyrighted Material