Site best viewed on a computer screen - not optimized for cell phones
Latest 50 articles published or updated here: BLOG (Web-Log) Page

Is there any Difference at all in acts of Mortal Treachery, as committed by American Politicians, Journalists or even Catholic Bishops?
Absolutely not.  Their Mortal Treachery has caused American citizens to die, and it will cause more citizens to die.
Vic Biorseth, Friday, August 12, 2016
https://www.catholicamericanthinker.com/
This is about the Marxification and Stupidification of great nations, through the Crudification of culture itself.  The ultimate goal of Marxism involves the destruction of all social institutions, forcing the increased centralization and eventual assumption of all political power. 

Marxist experience since the 1848 publication of the Communist Manifesto has more or less proved that instigated open revolution just about always fails.  If you read the histories of the Communization of Russia and China you will see that both situations were far from being mere internal revolutions, although both are taught (falsely) to have been "popular" Revolutions.  Yet in both cases, the "Populace" didn't even know what was happening until it was all over.  Cuba, too, was a trick.  Castro didn't announce that he was a Marxist-Leninist until after he had won his "revolution". 

"The People" thought they were being liberated from Batista, a Banana-Republic dictator who consorted with gangsters.  They were fooled.  All the language referring to any "People's Revolution", or the People's this or the People's that are lies.  It is always the Dictator's revolution, or the Dictator's this or the Dictator's that.  Always under the facade of having done whatever was done on behalf of The People. 

Learning that instigated revolution almost always fails, Marxism changed tactics to more gradually destroy all social institutions from the inside, using Cultural Marxism, here described briefly by Prof. Wessel of Bonn Germany: 

The relation between Marxism and the sexual revolution is closer than one might think. Look up in internet "Cultural Marxism" (Prof. Lind et al.) and the Frankfurt School of Social Research. Marxist (Luckas, Gramsci, Adorno, Horkheimer, Marcuse and others) developed a strategy of attacking and culture and transforming its values as a foreplay to revolution unto socialism. Freudiansim was fused with Marxism to postulate the "sexually repressed" (= tradition religious ethics of marriage) in place of the proletariat as the class to revolutionize. The matter is too complicated for the few words of a comment. Today a German Prof. Honneth at Columbia is continuing the Frankfurt School. The point is to break down the family, sexualize society and divide society into protesting groups (Black Studies, Feminism, etc.). Focusing on the so-called superstructure (= cultural values) instead of Marx's postulated substructure (economic structure) is the means used to promote Marxism culturally.
The new Marxist effort at world Marxification, Stupification and Crudification began with Stalin's evil Popular Front program of espionage and disinformation.  That contributed to if not gave birth to the insidious Frankfurt School, which began to take control of inserting disinformation into education, entertainment and journalism, while other Popular Front agents continued infecting the government itself, and especially the Political Parties. 

Another strain of Marxist induced delusion eventually arose from all of this, known as Gramsci Marxism.  This is where Marxism comes right out in the open and declares itself to be superior to whatever institutional government is in force at the moment.  It stops hiding, and gets into open political debate, on an equal footing with Constitutionalists.  The unchallenged advance of Gramsci Mrxism in American society is why Bernie Sanders can openly declare himself to be a Socialist, and not only is no one alarmed, but he is able to become a viable candidate for the Presidency of the United States of America. 
And nobody seems to see that the American Constitution is the primary Institution that all of Marxism fully intends to destroy. 
The new Marxist strategy is to get the target institution to simply destroy itself. 

And we are blind to it. 

Marxists lie.

If I've said it once, I've said it a thousand times. See the MEJTML14 page. Marxists have to lie, or they would never recruit any more Marxists. You show me a Marxist, and I'll show you an ends-justify-the-means liar. Marxist lies have now permeated all of the most elite levels of American society, and they are trickling down on the masses, mostly through infected education.
See the SLIMC1 page, for how "Marxism" was able to morph itself into being "Liberalism" among the elites. Today, most of our elites lie, innocently, most of them think, on a regular basis. I've been saying it, at least, since 1959.
It's very simple.  Lying is what Marxists do. 

Marxist Revolutionaries lie.  Communists lie.  Marxist-Leninists lie.  Marxist Ideologues lie.  Socialists lie.  National Socialists lie.  Democratic Socialists lie.  Collectivists lie.  Redistributionists lie.  Distributionists lie.  Social Engineers lie.  Social Experimenters for Social Equality lie.  Planned or Controlled Economies theoreticians lie.  Wage fixers or wage controllers lie.  Wage, profit and success "equalizers" lie.  Anti-Capitalists lie. 

Some of them lie strategically and with evil intent, but many if not most of them lie for what they think is the good of the planet, or the good of the environment, or the good of society, or the good of the country, or the good of women, or the good of blacks, or the good of the homos, or the good of the poor, or the good of the homeless, or the good of the abortionist industry, or even for the good of the Church, of all things.  Which is another target institution, if not the main one. 
Most Marxist liars, I believe, are fools.  They have been fooled. 

Americans, like Europeans, have been subjected to hidden but massive Marxification and Stupidification, and to the Crudification of Western Culture.  We have been and are being made into a crude and vulgar people.  It got started, I believe, with the Woodrow Wilson administration, got rolling good in the 1930s, got a big boost in the 1960s, and went on steroids under Clintonism and Obamunism. 

Although there are many degrees and levels of Marxification and Stupidification, there are two main levels of each, as I see them. 
Under the program of Marxification, there are those who are:

Real Revolutionaries, who know full well what the game plan is. 

Convinced Marxist Ideologues, who may be unaware of the evil intent of the leaders, but who believe Marxism to be a superior system to any other.  They will lie even to help bring about Revolution. 

Under the program of Stupidification, there are those who are:
Easily duped by the impossible dream of man-made Utopia, and will willingly lie to help wreck demonized Capitalism, Liberty and Private Property.
Easily duped by pseudo-scientific claims of planetary, ecological, environmental, economic, etc., "disaster" looming on the horizon, unless they help feed the lies to grow and empower the savior government so it can control and shrink the demonized private sector. 

The problem, of course, is the total lack of applied Critical Thinking.  Even the Scientific Method, invented by the Catholic Church, has been abandoned, in favor of "Scientific Consensus", as described in the Scientism pages.  Today, if the government says it, it must be true. 
We are even letting them do our thinking for us. 

Crudification is the real key to our self destruction.

In America's Deadly Dochotomy, we pointed out that only a virtuous people could be a self-governing people.  The reverse is also true.  A people stripped of all virtue are in need of strong and fierce government, or they will kill each other, and disintegrate as an identifiable human culture. 

Religion drives virtue. 
A virtuous citizenry will elect virtuous government representatives.
Virtuous politicians will legislate virtuous law. 
Only a virtuous people with a virtuous politics can be self governing. 
That's why I keep saying that the Separation of Church and State decision in 1947 rang perhaps the most important death knell to American Constitutional politics, right in there with the unconstitutional rise of our Political Parties.  That 1947 Court decision is what eventually made the Secularism movement acceptable, in the first place, and today, the predominant political force to be reckoned with. 

America began life under Christian American Politics, driven by a people who were imbued with the Christian Virtues.  But we have been purposely Crudified.  Today, you would never know that America was born a Christian Nation; you would think we were no different than France, born a Secularist nation, bringing with it with the Guillotine and the terror of Robespierre, and unleashing Napoleon Bonaparte on the world. 
We have gone so far away from our Judaeo-Christian ethos that Comrade Obama (peace be upon him) actually denied any Christian basis for America.  With the full support of his Propagandists.  (I mean his Mainstream News Media.) 

Every segment of American society has been crudified, including science, including medicine, and - most importantly - including religion. 
How many Christian denominations today embrace the new American Sodomic Culture?  While the "harvesting" of organs from live babies is still protested at the lowest citizen level, most of the citizenry today bless the "harvesting" of organs from live American citizens that goes on every day in hospitals all over the nation.  
This Christian nation has been crudified into a culture of death. 

Vast segments of black America, including majorities in inner cities, have been made into black American racists by their manipulative, controlling and yet beloved racist Marxocrat Party. 

No one today, or far to few, see that all the splintering and alienating groups with "grievances" against the larger culture have been manipulated into being by evil design, and fed, and encouraged, and enraged by a planned program of Marxification, Stupidification and Crudification of the larger culture. 
The Femi-Nazi Movement, the Homo-Nazi Movement, the Eco-Nazi Movement, the Racial Nazi Movement, and more, are all part of a planned effort to Divide And Conquer. 

Just look at the tables in the Political Ideologies Pages and see what social evils the Marxocrat Party imposes upon the nation.  See especially the American Political Ideologies. 

Every single immorality, every single vice, every single crudity, every single anti-American hate group, and every single divisive issue is loved, sponsored, championed and defended, to the death by the Marxocrat Party, and not resisted or ineffectively resisted by the Republicrat Party.  All three branches of federal government are deeply involved in this deep anti-American treachery.  The Presidency, the Congress and the Court.  The whole court system, up and down the line, most consistently upholds the Marxification, Stupitification and Crudification of the American culture. 

They are controlled and constrained not by the Constitution, but by the Parties that own them, and the Parties, in turn, are controlled by the Establishment Club that owns them. 

I submit that if a group or an organization or a movement is fathered by or "grandfathered" by one Saul Alinsky, and/or if it is funded by one George Soros, it is aimed at the Marxification, Stupidification and Crudification of America, with the ultimate intent of destroying the nation. 

That would include the Weather Underground, ACORN, the Marxocrat Party, the Obama Campaigns, the Clinton Campaigns, the Clinton Foundation, Occupy Wall Street, the Black Panthers, Black Lives Matter, USCCB, Catholic Campaign for Human Development (CCHD), Catholic Relief Services (CRS), and most of the college social study "programs", like Feminine Studies, Black Studies, LGBTQ Studies, White Privilege Studies, etc., etc., etc.   And it would include ongoing Crony Catholicism.  And this is just a short list. 

The fact of evil in high office in the Catholic Church in America is illustrated every day.  New York's Card. Dolan, for instance, leads sodomite parades, and he blesses and strengthens sodomite parishes while closing Latin Mass and the most orthodox parishes.   And laments the loss of Catholic laity in New York.  Go figure. 

On top of that, Card. Dolan purposely and singlehandedly holds up the canonization effort for Fulton J. Sheen, and simultaneously pushes for the unworthy canonization of the Catholic Communizer Dorothy Day.  What does that tell you? 

You cannot name the divisive or destructive or evil program the Marxocrat Party does not push, and that the Republicrat Party, as a body, effectively resists.  They're in it together. 

We have discussed, unto death, the Infiltration of Evil here.  And we have discussed, unto death, all the Treachery and Treason going on here.  We have made the case for treason against the President, against Senators and Congressmen and against Supreme Court Justices.  We have discussed the treason involved in Benghazi, and in the Stealth Drone give-away. 
And, we have identified the President's carefully chosen national security advisors from among a rabidly anti-American and anti-Israel well known Sunni Jihadist terrorist group, who's motto is

Allah is our objective; the Prophet is our leader; the Quran is our law; Jihad is our way; dying in the way of Allah is our highest hope.
For what it's worth, let's identify them again, right here: 

Lest you think all those members of the Moslem Brotherhood chosen by Comrade Obama to "advise" him on national security matters are not actual Jihadists, consider the motto, the words on their flag and rallying cry of the Moslem Brotherhood:
"Allah is our objective. The Prophet is our leader. The Qur'an is our law. Jihad is our way.  Dying in the way of Allah is our highest hope.  Allahu akbar!"
Muslim Brotherhood Close Presidential Advisers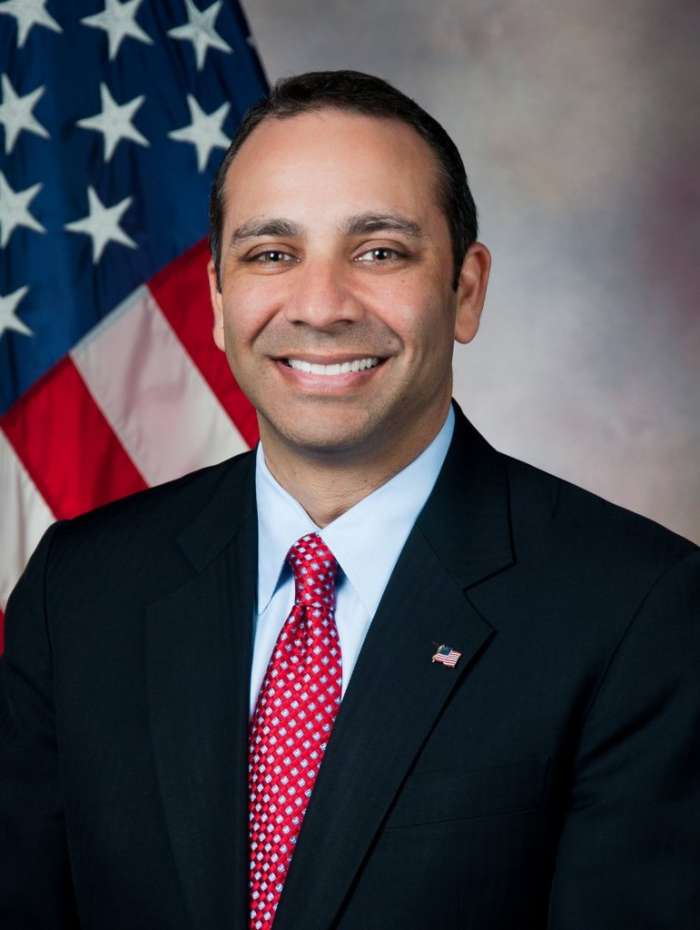 Muslim Brotherhood Member:

Arif Alikhan
Assistant Secretary for Policy Development for the U.S. Department of Homeland Security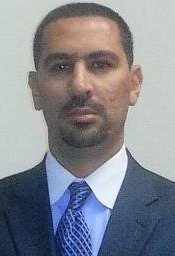 Muslim Brotherhood Member:
Mohammed Elibiary
U.S. Homeland Security Adviser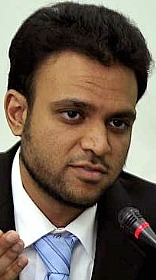 Muslim Brotherhood Member:
Rashad Hussain
Special U.S. Envoy to the Organization of the Islamic Conference(OIC)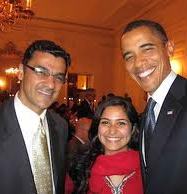 Muslim Brotherhood Member:
Salam al-Marayati
Obama Adviser and founder of the Muslim Public Affairs Council and is its current executive director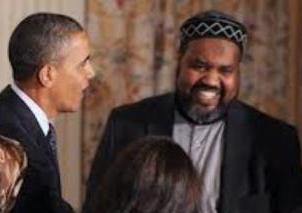 Muslim Brotherhood Member:
Imam Mohamed Magid-
Obama's Sharia Czar from the Islamic Society of North America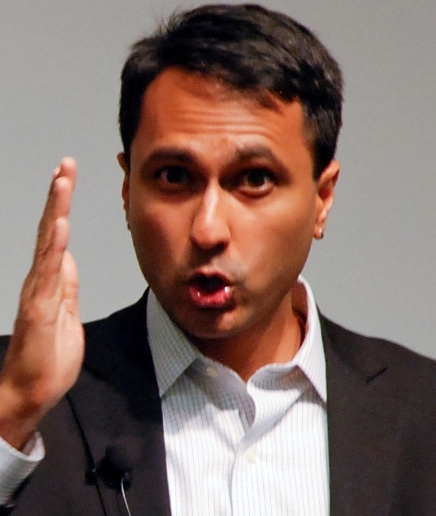 Muslim Brotherhood Member:
Eboo Patel-
Advisory Council on Faith-Based Neighborhood Partnerships


What these people stand for is our domination, death and destruction. 

And yet, the treason continues, and it gets worse.  Comrade Obama (peace be upon him) and his new Secretary of State, Comrade Kerry, have virtually handed the Iranians the nuclear bomb, billions of dollars, and Comrade Clinton had previously and handed the Russians our largest uranium supplies in exchange for "donations" to their "foundation". 
What can I say?  People will still vote Marxocrat in the next election. 

If you wonder why this is either not reported at all or very lightly reported and then dropped by the Mainstream Media, the reason is that the Mainstream Media is in on it.  They are participants in the treason.  The Mainstream News Media is just as Marxified, Stupidified and Crudified as is the Marxocrat Party, the Obamas and the Clintons. 

However ...
We the lowly but still moral majority among We The People can still see what's right in front of our faces.  And ...

God works in mysterious ways. 
Pray that He may use Trump to greatly weaken if not destroy the whole Establishment. 
And pray for a proliferation of Cardinals and Bishops like Raymond Cardinal Burke, who will lead the populace back to Christian basics, to critical thinking and to simple common sense. 
That's all America needs, is those three things.  And the Constitution. 

Seek the Truth; find the Way; live the Life.  Please God and live forever. 

=====
Sarcastic Acronym Hover-Link Footnotes: For the convenience of those readers using devices that lack a mouse, these footnotes are provided for all webpages, in case any webpage contains any hover-links. (If you don't have a mouse, you can't "hover" it over a link without clicking just to see the simple acronym interpretation. Click any footnote link to see the acronym and a detailed explanation; "hover" the mouse over it just to see the simple interpretation.)
SLIMC1
Secularist Liberal Intellectual Media Complex
GESGOEAEOT2
Gradually, Ever So Gradually, Over Eons And Eons Of Time
PEWAG3
Punctuated Equilibrium's Wild-Assed Guess
TTRSTF4
Them There Real Scientifical-Type Fellers
TTRSPTF5
Them There Real Smart Perfesser-Type Fellers
TTRSJTF6
Them There Real Smart Journalistical-Type Fellers
SNRTACBT7
Surely No Right Thinking Adult Could Believe Today
STNSEACPB8
Surely Today No Serious Educated Adult Could Possibly Believe
WDN9
We Don't Know
BMDFP10
Baboons, Mongrel Dogs, Filthy Pigs and ...
HBAACOTE11
Human Beings Are A Cancer On The Earth
ACLU12
Anti-Christian Litigation Union
FLORMPORIF13
Flagrant Liar, Or, Mindless Parrot, Or, Innocent Fool
MEJTML14
Marxist Ends-Justify-The-Means Liar
IEJTML15
Islamic Ends-Ends-Justify-The-Means Liar
MPAV16
Marxist Principles And Values
WBESSWG17
Wise, Benign, Elite, Super-Scientific World Governance
TRMITM18
The Reason Man's In This Mess
IYI19
Intellectual Yet Idiotic
TTRSCBTF20
Them There Real Smart Catholic Bishop Type Fellers
IACMPVND21
Illegal-Alien-Criminal Marxocrat-Party-Voting Nation-Destroyers
PEJTML22
Palestinian Ends-Justify-The-Means Liar
PSYOP23
"Psychological Operation" Mind Trick
CDC24
Covid Developmentally Challenged
LGBTQ+25
Every Letter Represents A Serious Psychotic sexual Identity Disorder
[All Web Pages listed in Site Map by date-of-publication;
oldest at the top, newest at the bottom of the list.]

Culture=Religion+Politics;  Who Are We?  Vic Biorseth
The Brilliantly Conceived Organization of the USA;  Vic Biorseth
Return to the BLOG page
Return to the HOME PAGE
Subscribe to our Free E-Zine News Letter
Comment
Respond to this WebPage immediately below the last comment.
Or,
---
Date:  Sun Aug 14 08:19:27 2016
From:  Jack
Email:   
Location:  in Arkansas
Comment: 
lets not forget the main driving force behind marxism, communism.. the talmudic zionists...kerry, cherkoff, soros, kissinger, merkel, on and on and on..the muslims have always been just a useful weapon for the zionists to throw at us..

---
Date:  Sun Aug 14 2016
From:  Vic Biorseth
Comment:  
Jack:
Huh?  What have you been smoking? 
In the history of what came first, I think you got your chickens and eggs mixed up here.  Islam is only a useful weapon of Zionism?  Really? 
Then, what you're saying is that Islam was an invention of Zionists rather than an invention of Mohammed.  Right? 

Go to your favorite on-line Bible and do a search on the word Zion, and you should find well over 200 hits, beginning in 2 Sam 5:7 and ending in Rev 14:1.  Now, the New Testament was completed some 600 years before Mohammed invented Islam, and much of the Old Testament was completed just a few years, OK, decades, OK centuries, OK, millennia, before that. 
It would appear, from Scripture, that anyone descended from Israel (Jacob) is supposed to be a Zionist.  What's wrong with that? 
Palestine was not conquered by Islam until 637, and who Islam took the land from was the descendants of Israel, which is to say, the Zionists.  The Crusaders took it back briefly in the 11th century, but then lost it again, as you can see in the Crusades page. 
But, in World War II, if memory serves, the Nazis and the Moslems got their butts beat, and that's why the British wound up in control of Palestine.  Because the Nazis and the Moslems didn't get to kill everyone they didn't like.  They had to shut the hell up and play nice. 
I don't know about all the names you mentioned, but I know that Kerry and Soros are enemies, not allies, of Israel, which is to say, Zionism.  And so are the Obamas, the Clintons, the Marxocrat Party, academia and the News Media. 

I think you're lost in the deep underbrush of a complex but false conspiracy theory, Jack.  Someone is using this Zionist conspiracy to make you look at something just to keep you from looking at something else. 
It's a distraction from something. 

Regards,
Vic
---
Language and Tone Statement

Please note the language and tone of this monitored Website. This is not the place to just stack up vulgar one-liners and crude rejoinders.  While you may support, oppose or introduce any position or argument, submissions must meet our high Roman Catholic and Constitutional American standards of Truth, logical rigor and civil discourse.  We will not participate in merely trading insults, nor will we tolerate participants merely trading insults.  Participants should not be thin-skinned or over sensitive to criticism, but should be prepared to defend their arguments when challenged.  If you don't really have a coherent argument or counter-argument of your own, sit down and don't embarrass yourself. Nonsensical, obscene, blindly & doggedly anti-Catholic, anti-American, immoral or merely insulting submissions will not be published here.  If you have something serious to contribute to the conversation, be prepared to back it up, keep it clean, keep it civil, and it will be published.  We humbly apologize to all religious conservative thinkers for the need to even say these things, but the Hard Left is what it always was, the New Leftist Liberals are what they are, and the Internet is what it is. 
"Clickbait" advertising links are not acceptable for posting here. 
If you fear intolerant Leftist repercussions, do not use your real name and do not include email or any identifying information.  Elitist Culturally Marxist Pure Authoritarians cannot and will not tolerate your freedom of speech or any opposition to their rigid authoritarian, anti-equality, anti-life, anti-liberty, anti-property, hedonistic, anti-Constitution, pro-Marxist, pro-Islam, anti-Catholic, anti-Christian, anti-Semitic, anti-male, sexist, pro-homosexual, anti-heterosexual, anti-white, racist, anti-Western, anti-American, Globalist, anti-Nation, blatantly immoral, totally intolerant and bigoted point of view. 
Copyrighted Material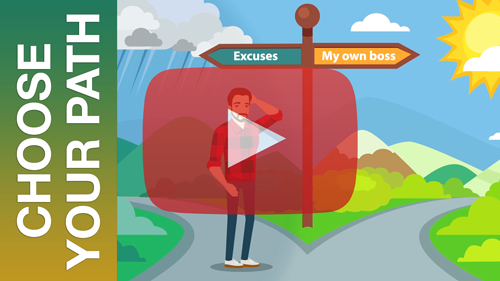 Solopreneur Opportunity Links, for a
Solo Build It WebSite